Brenda Delgado, Board President
Brenda Delgado Als believes that Art is LIFE! She was born in PR, where both her parents were teachers and taught her the value of investing in education, including her violin and piano classes since age of 6. Her father was a violinist and musician of 10+ instruments, laying a strong foundation for the love of music. Even though she received her Bachelor of Science in Biology from Loyola University Chicago, and a Masters degree in Health Policy from University of Illinois, she advocates for sustainability of all art forms as a critical piece of an engaged, educated society. As a believer in actively calling for change where Black and Brown children do not receive their fair share of public resources, she serves on her children's schools' Local School Councils. Continuing this equity battle, she serves as a board member of Raise Your Hand for Public Education, an advocacy group that empowers parents to demand a well-resourced public education for every child. Her 3 children have enjoyed SRBCC's programming elevating and celebrating Afro-Latino culture for over 7 years, especially her daughter Nati who finds pure joy in her ongoing study of bomba.
---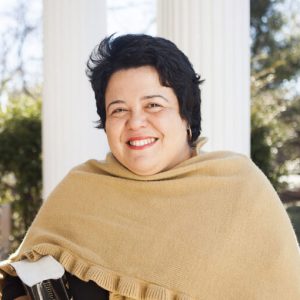 Liza Ann Acosta
This Boricua migrated to study Literature, History and Chemistry in the South. After completing her Master's in Literature, she read a thousand and one plays to earn her PhD in Comparative Literature at Penn State.  Her dissertation explored the use of ritual in women's drama, focusing on the work of individual artists and collectives. She teaches courses in Race, Gender, and Postcolonial Literature as well as Writing Creative Nonfiction at North Park University where she is also University Dean. She became an Ensemble Member of Teatro Luna, Chicago's All Latina Theater Company in 2010.  She loves coffee, chocolate, monks and the Three Kings.
---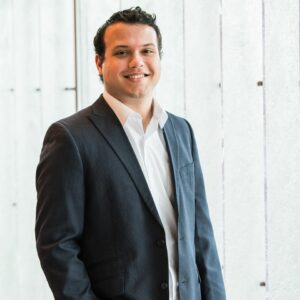 Edoardo Ortiz
Board Secretary
Edoardo
Ortiz was born in San Juan, raised in Bayamón and moved to Chicago in 2017 to pursue graduate studies at the University of Chicago. A graduate from the Master of Public Policy Program at the Harris School of Public Policy, Edoardo is the Legislative Manager for Senator Christina Pacione-Zayas. With experience in both the private and public spheres,
Edoardo
, through his studies and community work, seeks to bridge the gap between community needs and evidence-based policy initiatives. He is currently working on publishing Puerto Rico focused research and helping bring young Puerto Ricans together through his work in the leadership of the National Puerto Rican Student Coalition.
---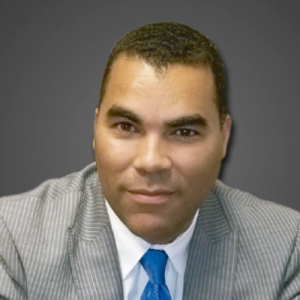 James Ramos
Board Treasurer
James Ramos is currently the Deputy City Treasurer for the Office of the Treasurer of Chicago. Prior to that, he was the Chief-of-Staff for the 21 st Ward. He was previously the Associate Director of Community and Government Relations for the City Colleges of Chicago. He served as a Spokesperson for Cook County – the second largest county in the U.S. He also served as a Training Officer for Chicago Police Department where he developed and directed interactive community and police training programs, implemented neighborhood training projects and helped create nationally recognized crime reduction training programs that focused on diversity and community policing.
He is also founder of the American Training Institute of Diversity. He is on the Board of Directors for BUILD, Inc., an at-risk youth agency and is on the Board of Trustees for IDeaL Education Foundation. He is a member of the Black Perspectives Committee of the Chicago International Film Festival and serves as a board of directors for the Frankie Knuckles Foundation. In addition, James is on the Board of Directors for the Segundo Ruiz Belvis Cultural Center and is currently the President of the Alpha Phi
Alpha Fraternity Inc. Iota Delta Lambda Chapter.
James has a true love for the Arts playing the violin as a child and later percussion for a variety of genres such as Salsa, Latin Jazz, R&B, Neo-Soul, House, Rock, and other African and Afro-Latino music. James grew up in the northwest side community of Humboldt Park. He lived in Puerto Rico where he finished high school. He returned to Chicago and became the first member of his family to graduate from college. He went on to Northwestern University and received a Master's in Communications and as a full scholarship recipient; he received a MBA from Lake Forest Graduate School of Management.
---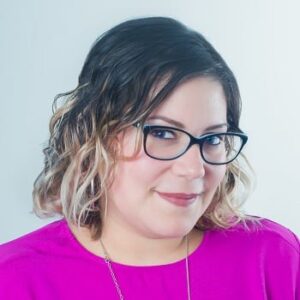 Lilian González
Board Member
Lillian Gonzalez carries the spirit of Puerto Rico deep in her bones. Her connection to the island is tangible, born and raised in Chicago's Logan Square neighborhood to Puerto Rican parents who were both born and raised on the island. Her father was a singer in various trio groups and his love of music has continuously fueled Lillian's passion for music and art, as liberating and expressive forces. She has spent her life between Chicago and the Island; this dual perspective has helped shape Lillian's values and spirit. She is a steadfast supporter of social justice issues, particularly affordable housing. She believes that this issue enormously affects black and brown communities, who work particularly hard to build up their communities, those most negatively transformed by gentrification.
She gives back to her community by volunteering with her church and believes that physical and spiritual health is crucial to a liberated Latino community. In this way she leads by example, diligently taking care of her family and herself.
Lillian graduated from DePaul University with a degree in Marketing, and works for Fieldwork Network, a marketing research field management company that manages market research in the US and across the globe, as their Field Operation Manager. She is very family-oriented, acting as a mentor to younger generations. Lillian loves taking in all the various cultures that Chicago has to offer, going dancing at local cumbia and salsa nights, visiting different neighborhoods, and supporting small Latino businesses. Puerto Rico's traditions are kept alive in Lillian as she closes her eyes and takes herself back to the warm, sandy, divine beaches she belongs to.