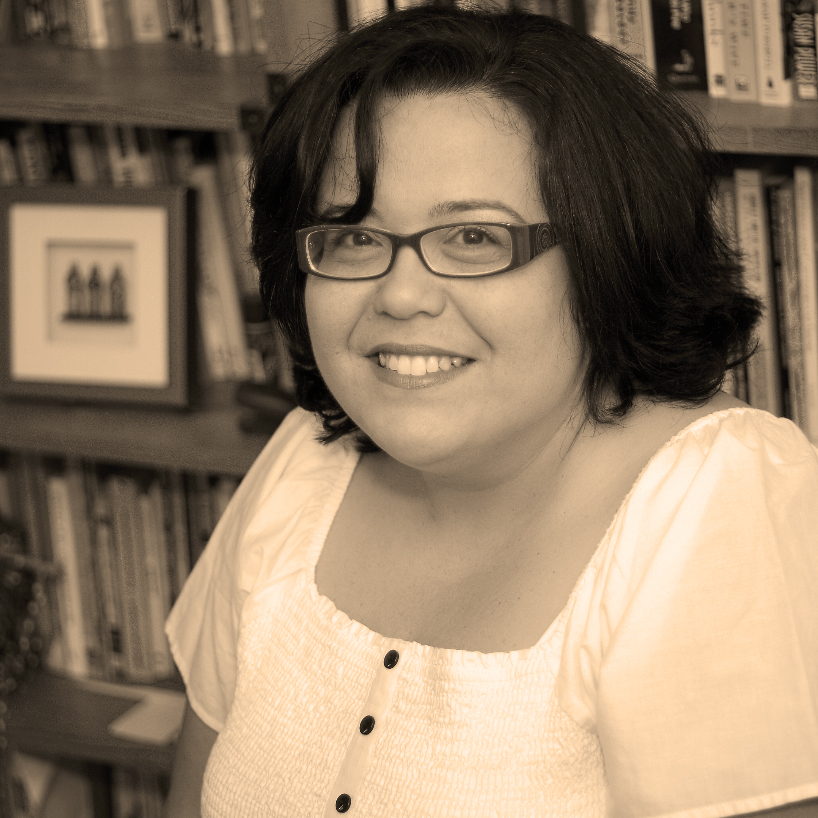 Liza Ann Acosta
This Boricua migrated to study Literature, History and Chemistry in the South. After completing her Master's in Literature, she read a thousand and one plays to earn her PhD in Comparative Literature at Penn State.  Her dissertation explored the use of ritual in women's drama, focusing on the work of individual artists and collectives. She teaches courses in Race, Gender, and Postcolonial Literature as well as Writing Creative Nonfiction at North Park University where she is also University Dean. She became an Ensemble Member of Teatro Luna, Chicago's All Latina Theater Company in 2010.  She loves coffee, chocolate, monks and the Three Kings.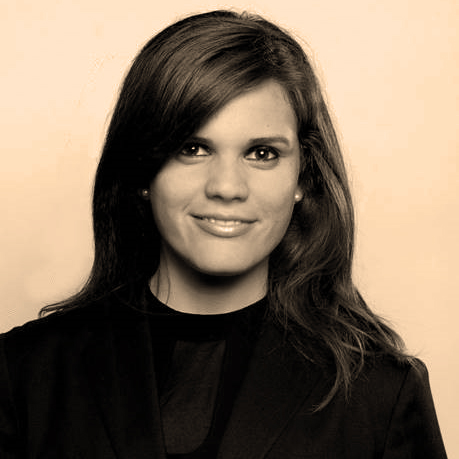 Vanesa Baerga
Vanesa Baerga is from San Juan, Puerto Rico and has lived in the city of Chicago since 2010. She has worked for and contributed to different media organizations in Latin America and the US. She has also taught college-level courses at higher-education institutions in the Chicago area and Puerto Rico. Currently, she works in advertising writing creative content for the Hispanic market. She holds a bachelors degree in Social Sciences and Geography from the University of Puerto Rico and a master's degree in Communications and Critical Cultural Studies from the University of Nottingham, England. She is a 2015 Cultural Journalism Fellow at the Gabriel García Márquez Journalism Foundation (FNPI) in Cartagena, Colombia.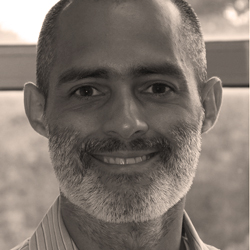 Jorge Abner Bardeguez-Delgado
Jorge Abner Bardeguez-Delgado holds bachelor's degrees from Oklahoma State University, and master's degrees from Indiana University and Northern Illinois University. He began his career as a middle grades math bilingual teacher in Cicero, Illinois where he taught for twelve years in its bilingual program. During that time, he received the Jaime Escalante Award from the Festival Latino del Libro y la Familia, and served as Mathematics Teacher Leader, contributing to the West Cook Mathematics Initiative.
Abner joined CEMSE (The Center for Elementary Mathematics and Science Education at the University of Chicago) as Teacher-In-Residence in 2013 to form part of the Grade 6 author team as one of its lead contributors on the fourth edition of Everyday Mathematics. He was also a founder of Agúzate, an organization dedicated to the promotion of independent Latin music in the Chicago area, and performed with Afro-Latin groups such as Grupo Tumbao and Jorge Emmanuelli y sus Bomberos.
Abner is currently a member of University of Chicago's UChicago STEM Education School Support Services team. He serves as a coach for the Big Shoulders Fund Mathematics Initiative, supporting teachers in the implementation of Everyday Mathematics. He also develops math curriculum for summer camps, and provides professional development for teachers, teacher leaders, administrators, and parents. Abner has been a board member of the Segundo Ruiz Belvis Cultural Center since 2016.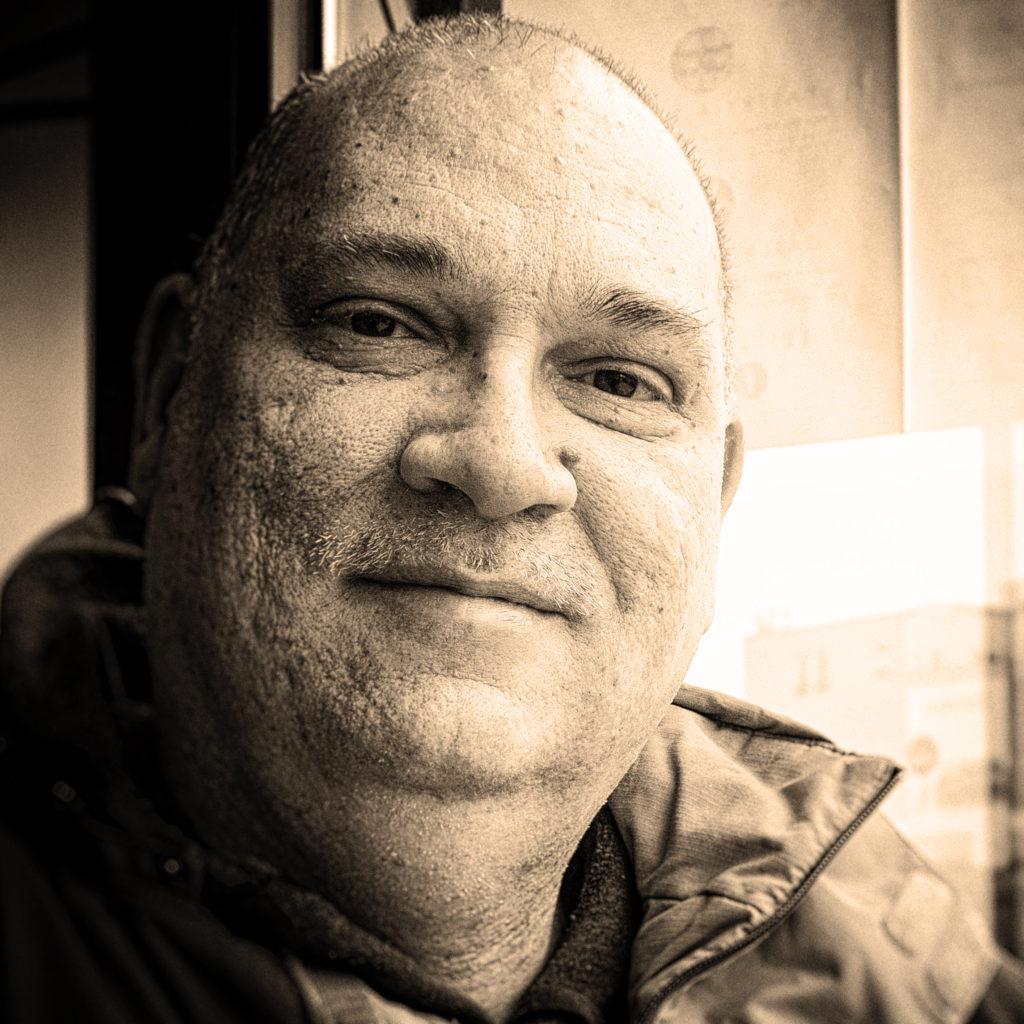 Charlie Billups
Board President
Charlie Billups was born and raised in San Juan, Puerto Rico and moved to Chicago in the early 90's. Since then he has been working as a healthcare services executive, community activist and a published photojournalist, documenting the cultural aspects of the Puerto Rican and Latin American diaspora in Chicago. He loves living with his family [Lorena (wife), Sarah and Pachi (kids)] in Humboldt Park. Charlie Billups has been serving as president of the board since 2016.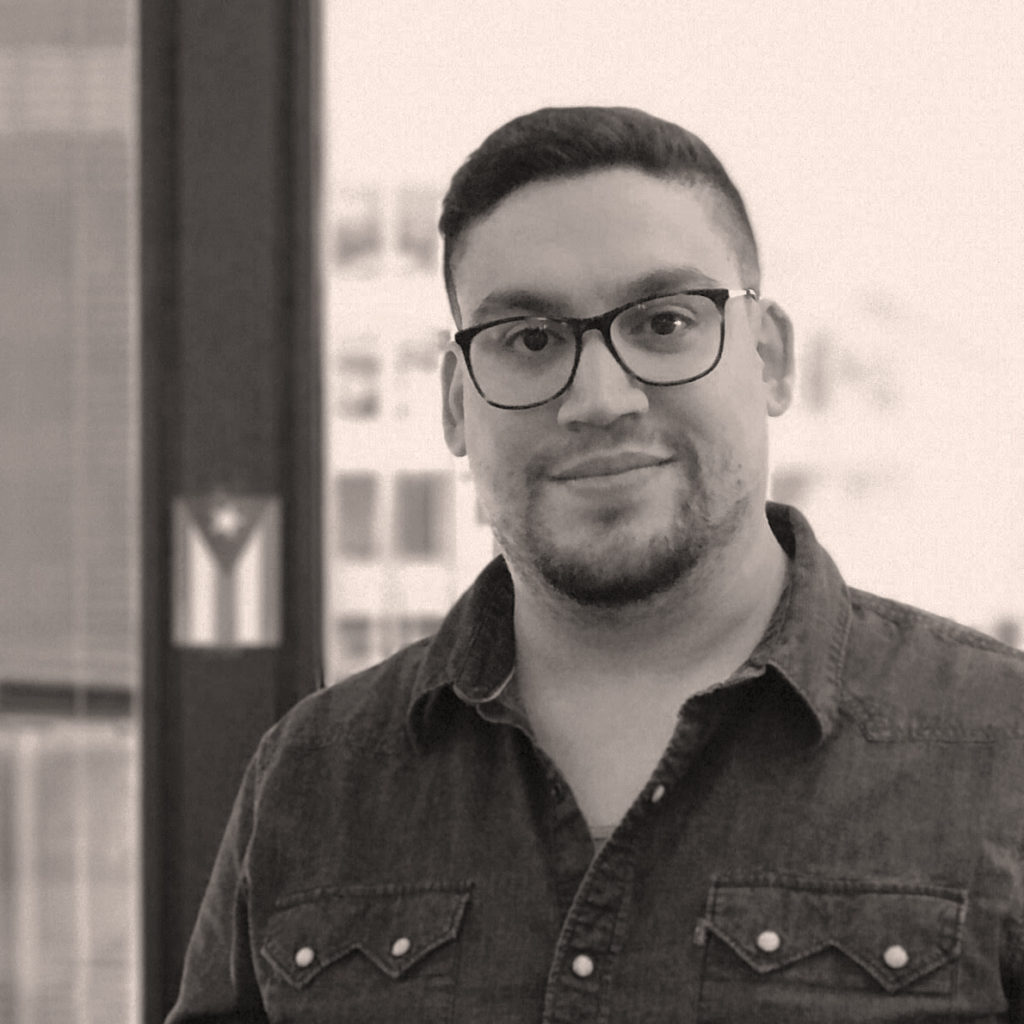 Antonio Bruno
Board Secretary
Antonio has been on the board for SRBCC for two years and is super excited to be able to work for his community providing support to the center as a sound engineer, media mentor or general all around good guy. He has been involved with SRBCC since 2009 as an instructor for Video and Music programs at the center and at Prosser Career Academy. While a dedicated board member he also serves as the Company Manager for UrbanTheater Company in Humboldt Park providing the community with accessible and representative theater arts. Antonio believes that awareness and involvement with youth through cultural exploration and the arts is not only a way to preserve community but grow it as well.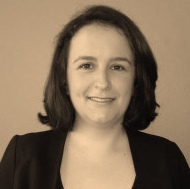 Ana Margarita Irizarry Gorrochategui
Ana Margarita Irizarry Gorrochategui is the LUCHA Law Project Manager. She  represents clients that have different housing needs, and currently works with individuals that need help with eviction court, and landlord/tenant negotiations, represents first time homebuyers in residential closings, and does outreach and education on Fair Housing issues. Presently, Ana Margarita is involved in different committees to help advocate and preserve housing for underserved communities in Chicago; she is a member of the Puerto Rican Agenda and the 525 Task Force. She believes housing is a human right.
Ana Margarita was born and raised in the beautiful island of Puerto Rico. She has a Bachelor in Business Administration from the University of Puerto Rico, Rio Piedras Campus (2005), a Master in Urban Planning and Policy from the University of Illinois at Chicago (2007), and she received her Juris Doctor from Loyola University Chicago School of Law (2013).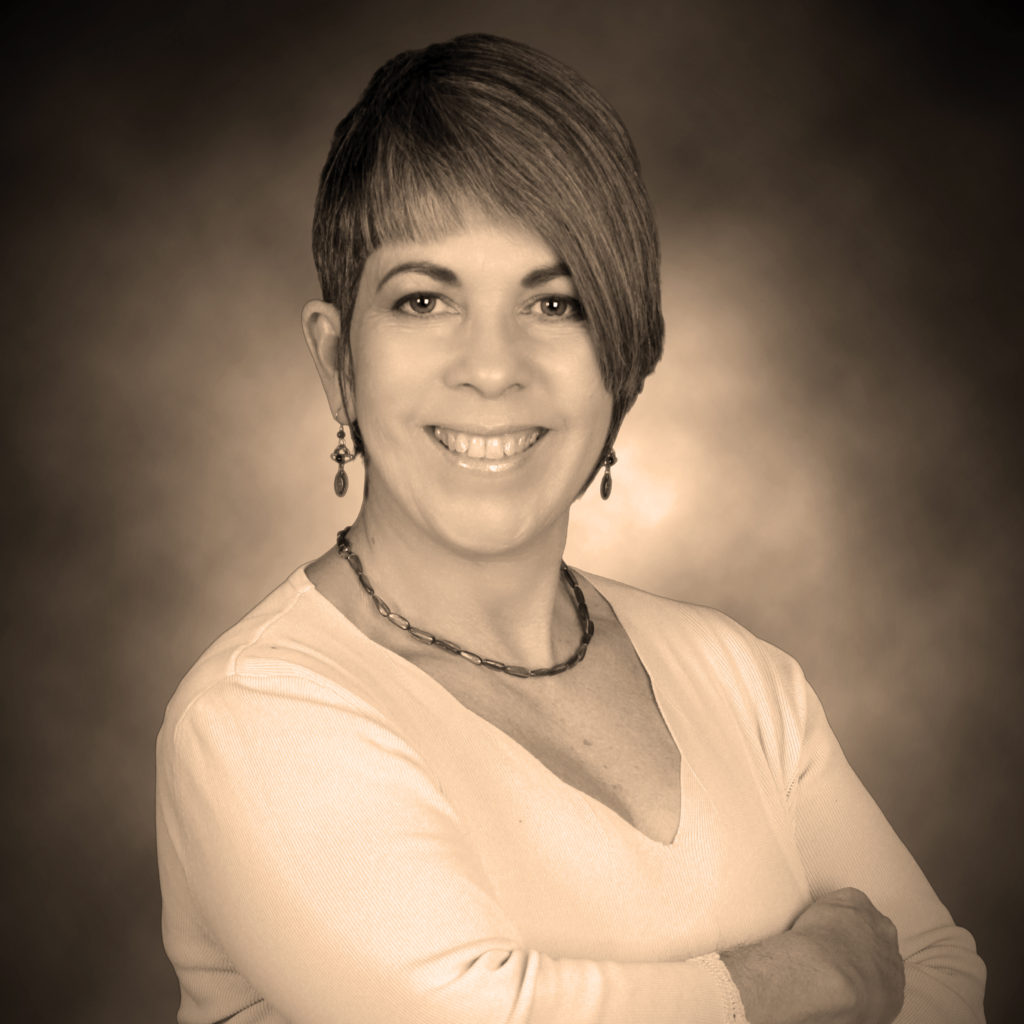 Maritza Nazario
Maritza Nazario came to Chicago from Puerto Rico 30 years ago and since then she has been busy working in the field of performing arts. Her experience includes teaching, writing, acting, and directing theater and leading various artistic programs. She currently serves as the Executive Director and Acting instructor of En Las Tablas Performing Arts, a not-for-profit, performing arts community organization in Chicago, which she co-founded 10 years ago. Maritza earned a Bachelor's Degree at University of Puerto Rico and a Master's Degree at University of Illinois, both degrees are in Theater. Maritza has deep passion for working with children and adults in the community, helping them to develop their "untapped" talent.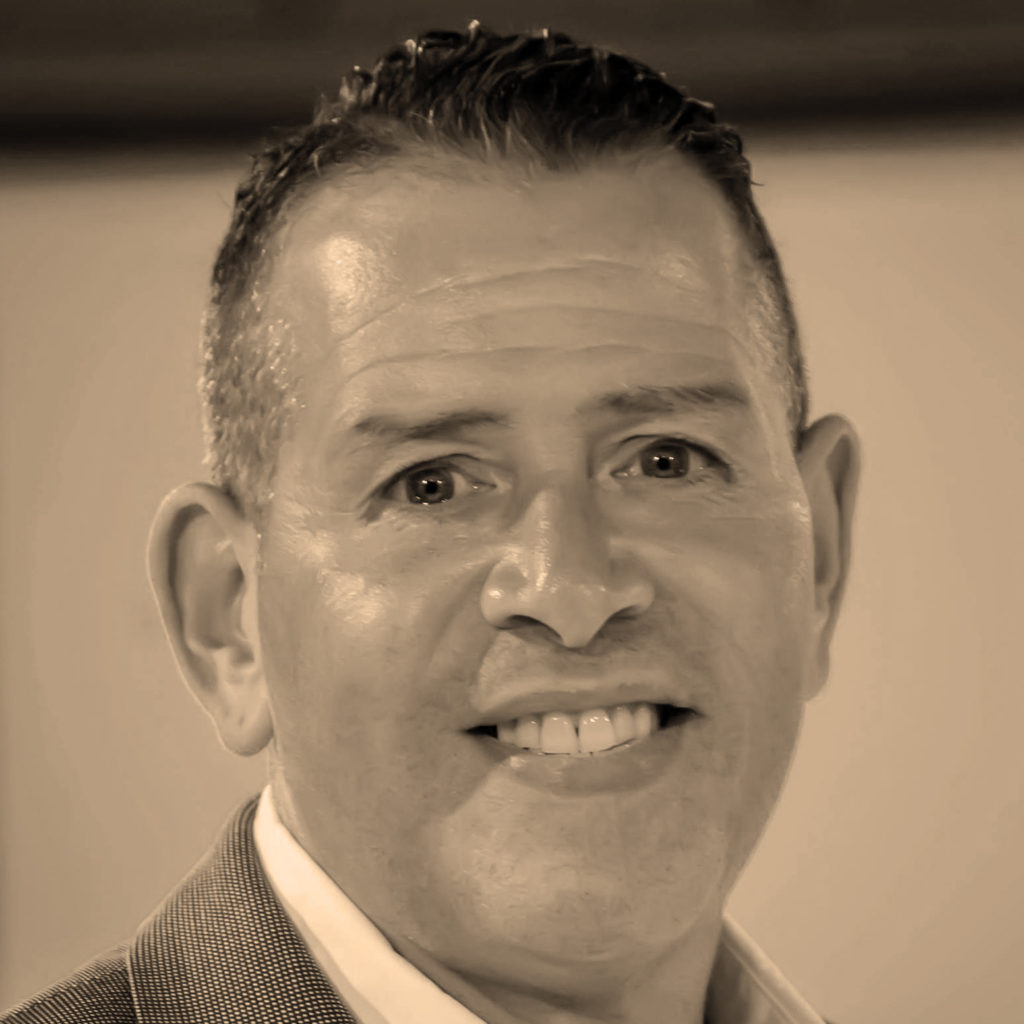 Cesar Rolon Jr.
Cesar Rolon Jr has an extensive and versatile background in community affairs, marketing, promotions, event planning and development. As a former radio and television executive, Cesar launched Imagen Marketing Consultants a boutique agency specializing in experiential and activation marketing over fourteen years ago.
In 2015 Cesar introduced HispanicFestivals.Com an industry portal in search of Hispanic events and festival throughout the US. Chicago is its first launch with the top major Hispanic markets to follow. In 2016 Cesar Rolon founded and launched Men's Fashion Week Chicago and Puerto Rico and just recently launched a Latina based make up line called Hernan Rivera Beauty now available in the United States, Mexico and Puerto Rico. In 2017 Cesar plans to launch the Make Up Expo in Mexico City, Panama and Puerto Rico.
As the former Executive Director of the Little Village Chamber of Commerce and the Puerto Rican Chamber of Commerce of Illinois, Cesar has been instrumental in securing over 45 million dollars in grants and donations for various non-for profit organizations.
Cesar currently serves on several boards, which includes the Chicago Public Schools, Dia De La Mujer Latina, Institute of Latin Music, Segundo Ruiz Bevlis Cultural Center, the Puerto Rico Fashion Council and Vive En Forma – Get Fit Live Fit. Cesar has a huge passion for community and education, which he believes goes hand in hand.
Cesar worked with clients such as Chicago of Chicago, American Airlines, Miller Brewing Company, Coca Cola, Pepsi Cola, Univision Television, Southwest Airlines, ABC Television, Macys, Sears, Ford Motor Company, Chrysler Motor, Microsoft, Sally Beauty Supply, Sony Discos, Universal Music, McCormick Spice, Diageo Spirits and Walgreens just to name a few.
Cesar holds a B.A. in International Business and Human Resource, Northeastern Illinois University and has won numerous outstanding community achievement awards.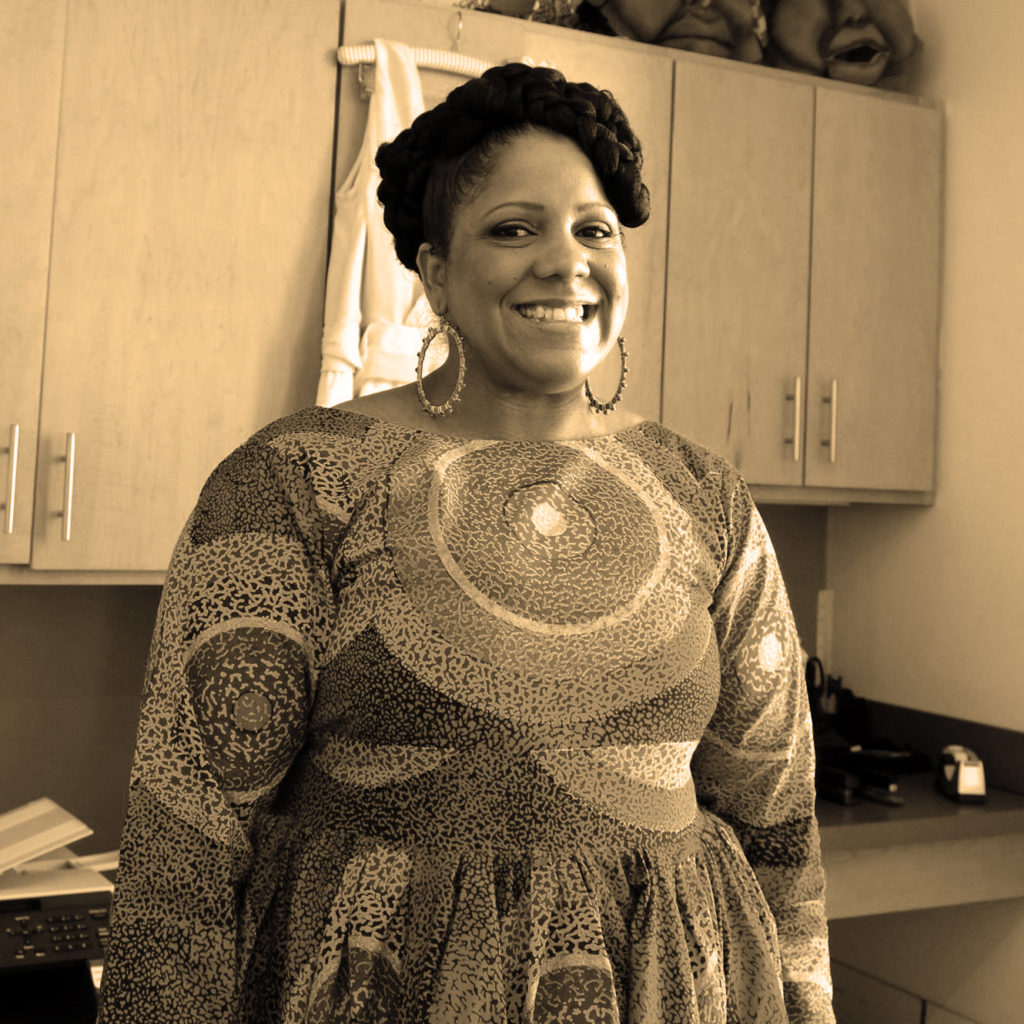 Brenda Torres-Figueroa
Brenda Torres-Figueroa (Fajardo PR, 1976) is an Interdisciplinary artist, educator and curator living in Chicago since year 2000. Graduated from the School of the Art Institute of Chicago (MFA 04) and University of Puerto Rico Rio Piedras (BA 00)- Brenda currently teaches Integrated Arts at the Chicago High School of the Arts and has worked as curator at the Museum of Contemporary Art of Puerto Rico (MAC) and has coordinated of Barrio Arts Fest (2010-2013) among other exhibitions at the National Museum of Puerto Rican Arts and Culture. She has composed and published several curatorial essays for individual artists and museums including artists such as Rafael Trelles, Victor Vázquez and Norah Hernandez.  In 2014 co-Founded and became the creative director of Freedom Effect LLC. In 2015 was featured in the Chicago Artist Month with the video project of Candela co-produced in collaboration with Bomba con Buya.