Keeping our youth motivated with meaningful opportunities in the arts.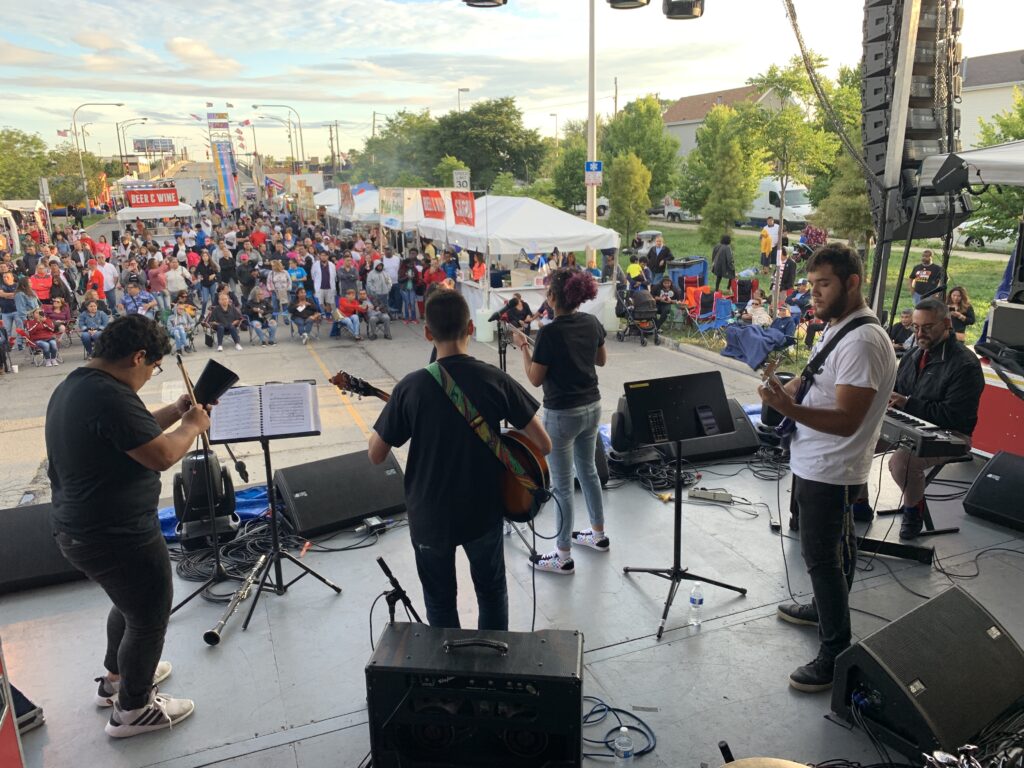 The Ruiz Belvis Collective
Musical Directors: Adrian Ruiz and Michael Rodríguez
Co-directed by piano player Adrian Ruiz and percussionist Michael Rodríguez, The Ruiz Belvis Collective is an Afro-Latin Jazz performance ensemble born at Segundo Ruiz Belvis Cultural Center.
The program incorporates young veterans of Ruiz Belvis' youth Afro-Caribbean Jazz and Afro-Latin Percussion apprenticeships with guest appearances by the city's top local and touring Latin music talent. Through a dynamic performance schedule students engage in the business of musical performance, learning to leverage their talents and exposure.
SRBCC's youth music programs have received recent recognition by the 2017 MacArthur International Connections Grant and the 2019 Arts and Culture Grant of The Field Foundation of Illinois.
For bookings that helps us sustain this program, please contact us at
[email protected]
or call us at 773-698-6004.