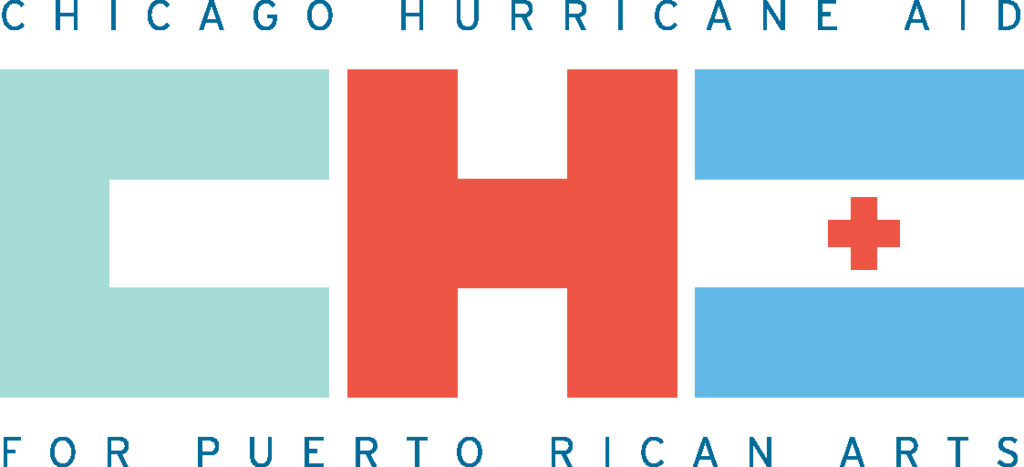 April 5, 2017 Update
Beneficiary institutions and individual artists:
Luis Rodríguez Sánchez – $1600 for the mastering of the album "Amor es" (Humacao, Puerto Rico).
Teatro Shorty Castro / Teatro Breve – $2,000 for repairs of leaks and mold caused by the storm (Santurce, Puerto Rico)
Instituto de Subcultura / Santurce es Ley – $5,000 to support the first energy-independent solar art gallery in Puerto Rico.
Compañía de Teatro Y No Había Luz – $8,000 for two presentations in Barrio Mariana, (Humacao) and Barrio Bartolo (Castañer de Lares, Puerto Rico) and to support the Chicago debut of their exhibit "El Circo de la Ausencia".
Compañía de Teatro Agua Sol y Sereno – $3,000 for two presentations in underserved communities in Toa Alta and Juncos.
Tito Matos y la Máquina Insular – $6,500 to present La Máquina Insular at Segundo Ruiz Belvis Cultural Center in Chicago.
ÌFÉ – $4,000 to present ÌFÉ at Segundo Ruiz Belvis Cultural Center and Navy Pier, Chicago, IL
Juan Pablo Díaz – $3,500 to present Juan Pablo Díaz at Segundo Ruiz Belvis, Summer Dance and World Arts in Chicago and Evanston, IL
Son Veteranos – $2000 to support the fist ever Son Veteranos Chicago Summer Tour
Nuyorican Básquet – 3,500 to support travel and production costs related to the Chicago premier of Nuyorican Básquet at the Chicago Latino Film Festival
Total Investment: $39,100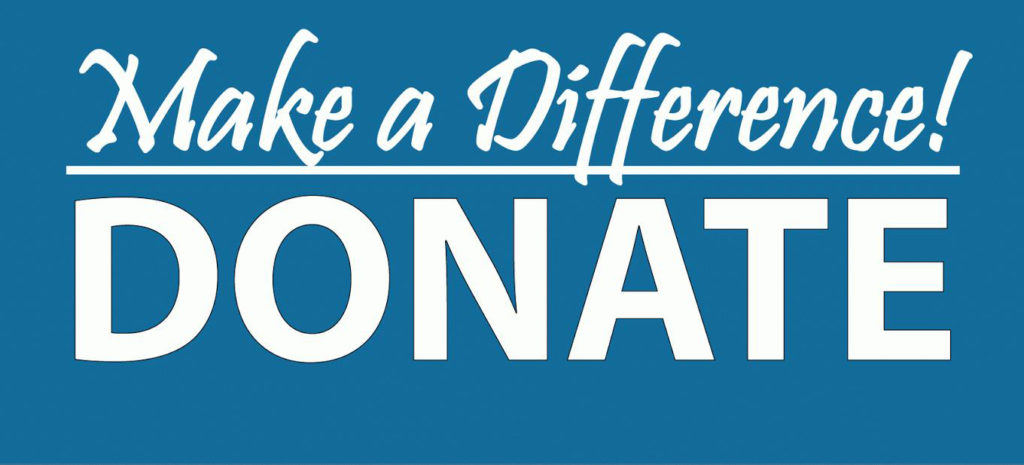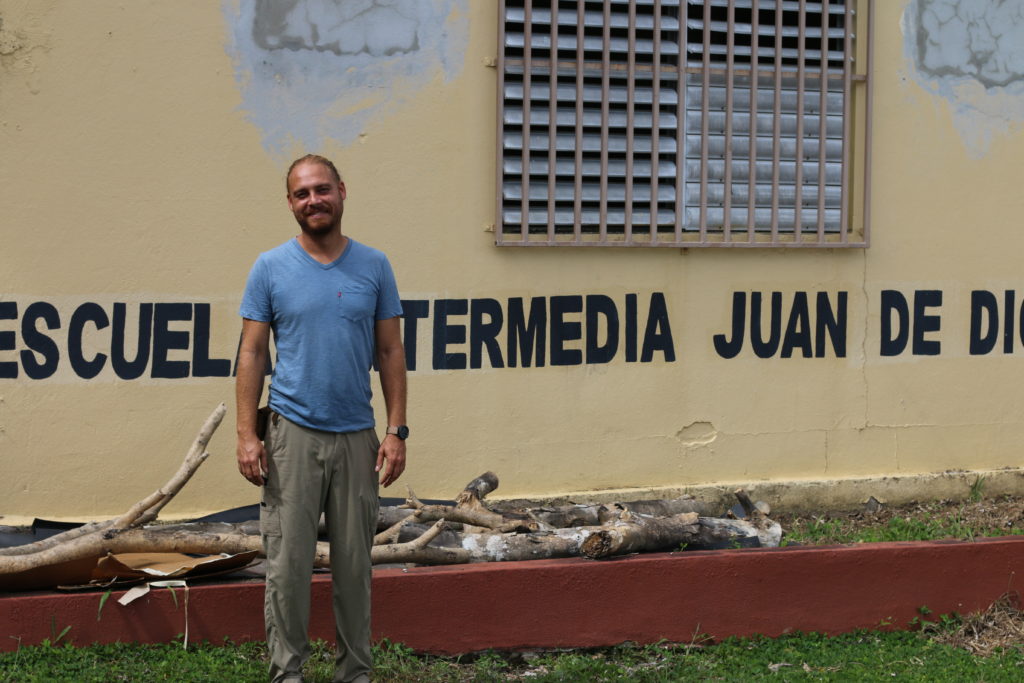 English
Profile: Luis Rodríguez Sánchez
Meet Luis Rodríguez Sánchez, musician/composer from Barrio Mariana 2, Humacao, Puerto Rico. He lost his studio to flooding and mold after María. That didn't stop him from becoming instrumental in the development of Proyecto de Apoyo Mutuo Mariana, where he joined forces with other community leaders to feed 300 people per day during the height of the Post-María emergency. While Luis is one of many in the island that are still without power, he's currently spending his days rehabilitating an abandoned school to host international volunteers in Mariana.
On January 7, 2018 SRBCC director Omar Torres-Kortright went to Mariana to present him with a check for the mastering of his CD titled "Amor es". This amazing project was put on hold so that he could dedicate his time to the hundreds of people that depended on him. Now "Amor es" is finally scheduled to be released next month.
Español
Perfil: Luis Rodríguez Sánchez
Les presentamos a Luis Rodríguez Sánchez, músico y compositor del Barrio Mariana 2, Humacao, Puerto Rico. Perdió su estudio por inundaciones durante el huracán María. Eso no le impidió ser instrumental en el desarrollo del Proyecto de Apoyo Mutuo del Barrio Mariana, donde unió fuerzas con otros líderes de la comunidad para alimentar a 300 personas por día durante el peor momento de la crisis Post-María. A pesar de que Luis es uno de los muchos en la isla que todavía no tiene electricidad, actualmente pasa sus días rehabilitando una escuela abandonada para recibir voluntarios internacionales en Mariana.
El 7 de enero de 2018 el director de SRBCC, Omar Torres-Kortright, fue a Mariana para presentarle un cheque para cubrir los gastos de masterización de su CD titulado "Amor es". Este excelente proyecto se suspendió para poder dedicar su tiempo a los cientos de personas que dependían de él. Ahora "Amor es" finalmente está listo para ser lanzado el próximo mes.
English
(Español disponible abajo)
New Video by Y No Había Luz
During the height of the emergency, we partnered with the Y No Había Luz Theater Company and Agua Sol y Sereno to support a series of presentations in communities affected by Hurricanes Irma and María in Puerto Rico.
December 10th, 2017 Update:
Our fund continues to support local artists in Puerto Rico, including Y No Había Luz, Agua Sol y Sereno, Instituto de Subcultura (Santurce es Ley) , Luis Rodríguez, Teatro Breve, Tito Matos y la Máquina Insular and many more to be announced in the coming weeks. Additional donations collected at our October 2017 gala have brought the total amount of the fund to $30,000. We want to do a lot more with your help.
Now we're ready to get to work and start making our first investments. We're also beyond thrilled to be selected for the second year in a row to receive the Strengthening Artistic and Cultural Diversity Grant of the Chicago Community Trust. CCT will be funding with an additional $30,000 a series of SRBCC-curated events featuring touring and local Puerto Rican artists throughout 2018.
We want to thank our generous donors for making this fund possible:
A Jordan Walker
Ana Margarita Irizarry
Ben Krinsky
Brenda Delgado
Chicago Rock Fundraiser on Oct 13
(Kelroy, Maladicto, Subele, Lester Rey, Enchufate + Friends)
Chile Amigo
David Rhowell
Don Macica
Familia Torres Gratacós
Jeannette Bruno and Rob Arthur
Jennie Fronczak
Joshua Weaqtherspoon
Julie Pomerleau
Katy McFadden
Kristin Lems
Kyle Smith
LAPIZ
Mirabai Auer
Molly Wojda
Norman Strahm
Opera-Matic NFP
President Stannard
R&B Yoga
Robin Toewe
The Trust for Public Land
The Chicago Community Trust
The Driehaus Foundation
Chicago Hurricane Aid for Puerto Rican Arts  is special fund created by Segundo Ruiz Belvis Cultural Center to support professional artists affected by Hurricanes Irma and María, the initiative will provide assistance through the following efforts:
Providing direct support to professional artists that have suffered losses impacting their capacity to make a living in Puerto Rico.
Promoting opportunities for professional Puerto Rican artists from the island to tour and present their work in Chicago, in collaboration with artists from the diaspora.
 —————————————————————————————————————–
FONDO PARA ARTISTAS DE PUERTO RICO AFECTADOS POR EL HURACÁN
SRBCC anuncia que el 100% de las ganancias de su Gala Anual (un total de $20K) fueron donadas al Chicago Hurricane Aid for Puerto Rican Arts. Un fondo especial creado por el Centro Cultural Segundo Ruiz Belvis para apoyar a artistas afectados por los huracanes Irma y María, la iniciativa proporcionará asistencia a través de los siguientes esfuerzos:
Apoyo directo a artistas profesionales que han sufrido pérdidas que afectan su capacidad de ganarse la vida en Puerto Rico.
Oportunidades para que artistas profesionales puertorriqueños visiten y presenten su trabajo en Chicago y otras ciudades de Estados Unidos en colaboración con la diáspora.
Haz una donación de cualquier cantidad aquí.