After successfully completing our Bomba and Afro-Caribbean Jazz apprenticeships, students who wish to continue to explore profesional musicianship are invited to join one of SRBCC's two youth ensembles. Members of SRBCC's youth groups are given unparalleled access to noted musicians with opportunities to perform alongside some of Latin music's most legendary performers. Through a dynamic performance schedule students engage in the business of musical performance, learning to leverage their talents and exposure.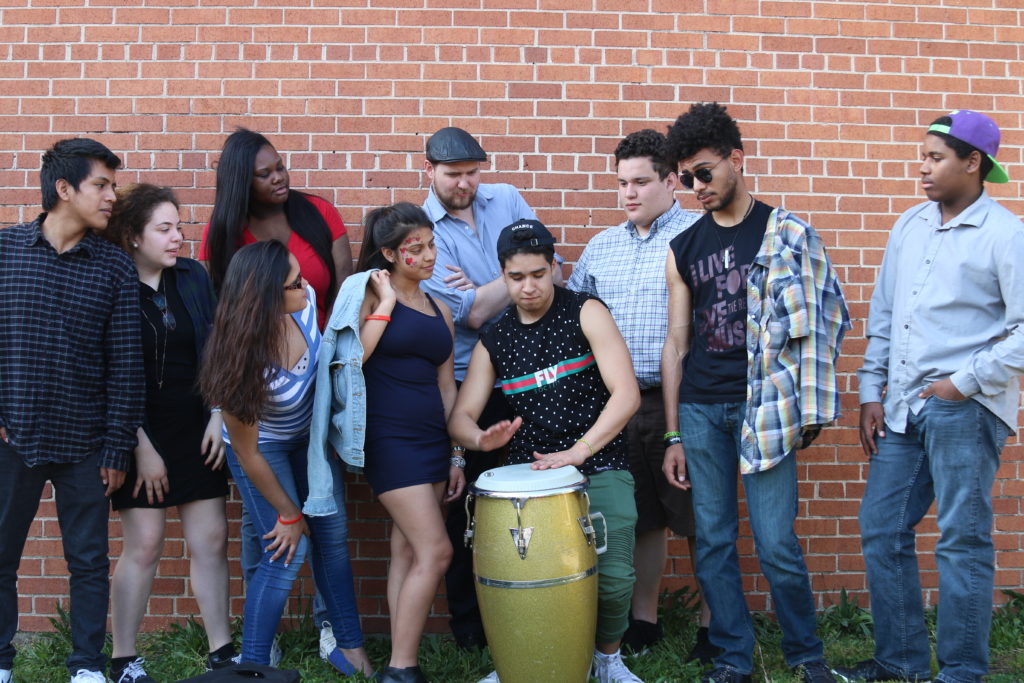 Chagua
Musical Director: Roy McGrath
Youth Afro-Caribbean Jazz
Chagua is an 9-piece ensemble playing jazz inspired by Mongo Santamaria, Ray Barreto, Tito Puente and the 1960's and 70's boom of Latin music in the United States. Their repertoire includes reinterpretations of classics as well as original compositions.
Performances include The Statewide Bilingual Parent Conference, Shakespeare in the Parks, Joyful Passage by Opera-Matic, the Chicago Latin Jazz Festival and the Chicago Colombian Festival. For bookings and information, email us at info@srbcc.org
During the second summer of the program, students paid tribute to Puerto Rican composer Rafael Hernández with the Ska Version of "Cumbanchero" re-titled "Ska Fort Rock" and made popular by The Skatalities in 2002.