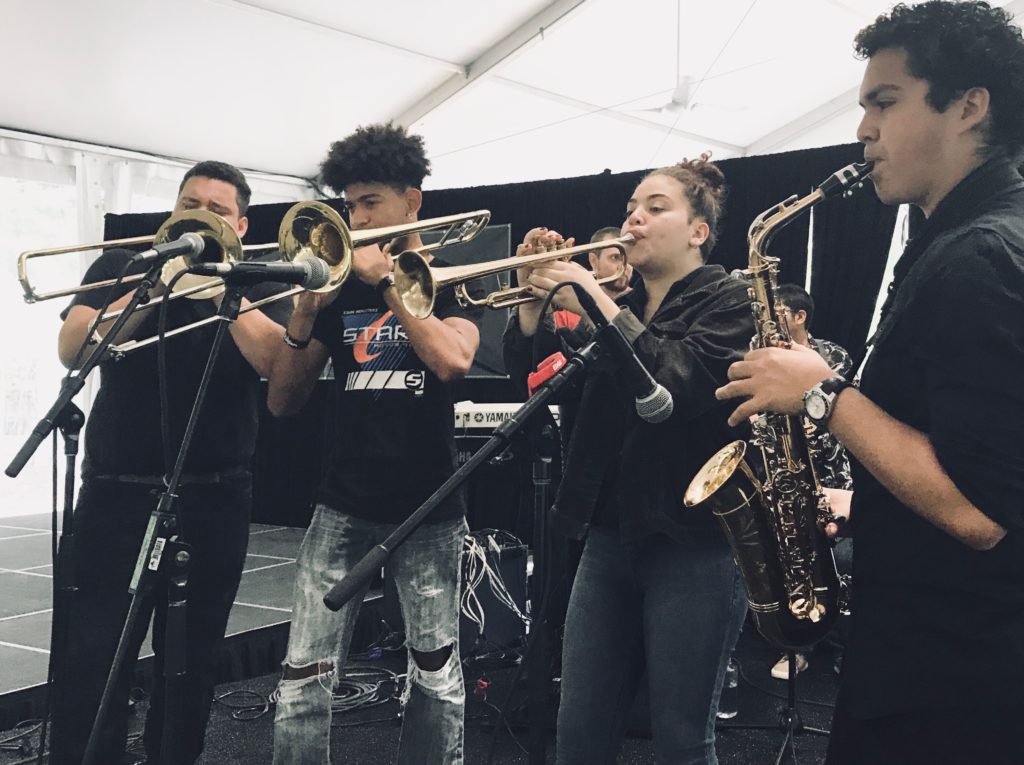 The Ruiz Belvis Collective
Musical Directors: Adrian Ruiz and Michael Rodríguez
Co-directed by piano player Adrian Ruiz and percussionist Michael Rodríguez, The Ruiz Belvis Collective is an Afro-Latin Jazz performance ensemble born at Segundo Ruiz Belvis, Chicago's longest-standing Latinx cultural center.
The program incorporates young veterans of Ruiz Belvis' youth Afro-Caribbean Jazz and Afro-Latin Percussion advanced apprenticeships with guest appearances by the city's top local and touring Latin music talent. Through a dynamic performance schedule students engage in the business of musical performance, learning to leverage their talents and exposure.
SRBCC's youth music programs have received recent recognition by the 2017 MacArthur International Connections Grant and the 2018 Arts and Culture Grant of The Field Foundation of Illinois.
Upcoming Shows:
Chicago Latin Jazz Festival
Dates: 7/13 and 7/15
Complete 2018 Festival LINEUP
Friday, Jul 13 (Humboldt Park)
7:00PM – The Ruiz Belvis Collective
7:30PM – The Tito Carrillo Quintet
8:30PM – Chuchito Valdes and the Chicago Latin Jazz Collaborative (Tribute To His Grandfather Centennial Celebration Bebo Valdes).
Saturday July 14, 2018 (Humboldt Park)
5:30PM – Gustavo Contiñas Snapshot
6:30PM – Ignacio Berroa Trio
7:50PM – Johnny Blas & His Afro-Libre Orchestra
Sunday, July 15 (Navy Pier)
3PM – The Ruiz Belvis Collective
3:40PM – Ignacio Berroa Trio
5:05PM – Chuchito Valdes and the Chicago Latin Jazz Collaborative
For bookings and information, email us at info@srbcc.org
During the second summer of the program, students paid tribute to Puerto Rican composer Rafael Hernández with the Ska Version of "Cumbanchero" re-titled "Ska Fort Rock" and made popular by The Skatalities in 2002.