STAFF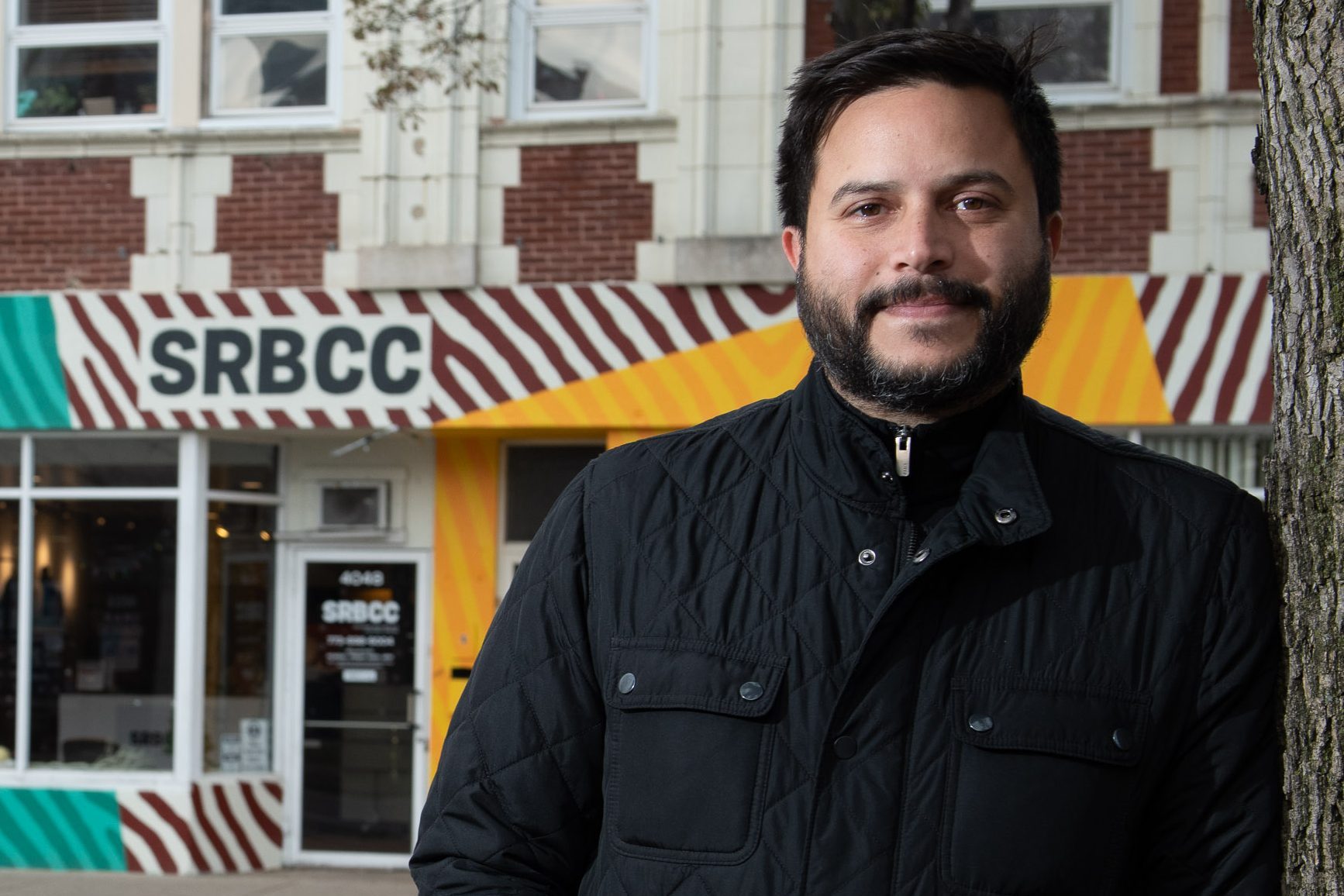 Omar Torres-Kortright
Executive Director
Born and raised in San Juan, Puerto Rico, Omar Torres-Kortright has been working as a music promoter in Chicago since 2003 when he founded Agúzate, an organization dedicated to the promotion of independent Latin music in Chicago with an emphasis on Afro-Latin culture. Through Agúzate, Omar collaborated and co-curated events with the most distinguished international music programmers in Chicago, including Old Town School of Folk Music, Sound Culture, the Chicago Department of Cultural Affairs and Special Events, and Hothouse.
After extensive management experience in the field of Language Services in healthcare with Lurie Children's Hospital (2004-2015), Omar decided to work more closely with the Puerto Rican community and the cultural sector. He joined SRBCC as Executive Director in 2015 after serving five years on the Board of Directors. Torres-Kortright is a product of the center, going from music student, to volunteer, Board member, and now Executive Director.
Under Torres-Kortright's leadership, with the organization facing monumental challenges, SRBCC created the Chicago Hurricane Aid for Puerto Rican Arts, served as leading organization and fiscal sponsor for the Puerto Rican Agenda's 3R's for PR Campaign (Rescue, Relief, Rebuild), organized a series of arts-focused COVID-19 vaccination events for youth, produced the Abrazo Virtual Series to keep arts in the community alive during the pandemic, and earned the prestigious MacArthur International Connections Fund award in 2016 and 2019, as well as Chicago Cultural Treasures in 2021. This 2021 new funding allowed SRBCC to make significant improvements to its home base in Hermosa and launch a brand new series of arts education initiatives, as well as life-changing opportunities for profesional artists of color, including artist-in-residence and international exchange programs. Omar currently sits on the Mayor's Cultural Advisory Council and is part of the 2022 Chicago Peace Fellows cohort.
José Guzmán Borrero
Manager of Programs and Community Engagement
José Guzmán Borrero, a native of Ponce, Puerto Rico, is a multi-genre guitarist who has performed with jazz ensembles, chamber groups, and rock bands. As a jazz guitarist, he has recorded on albums by Dimijtre Vasiljevic (released on Rope a Dope Records), KASA String Quartet, and Mr. Chair's Better Days. He leads the Latin jazz group, The Afro-Caribbean Jazz Collective, which has released several albums on Spotify. Guzmán has performed as an artist in residence at the Caroga Lake Music Festival as both a classical and jazz guitarist. He has received grants from the city of Chicago's Department of Culture and Special Events, Urbana Arts, and the Mykytyn Composition Award for his composition "Isochronal: A Suite for Big Band."
He holds an undergraduate degree from the Puerto Rico Conservatory in Jazz Guitar and Afro-Caribbean Music, a master's degree from Southern Illinois University Carbondale in Theory and Composition, and a doctorate degree (DMA) from the University of Illinois in Urbana-Champaign in Jazz Guitar Performance with a minor in Composition.
Teaching Artists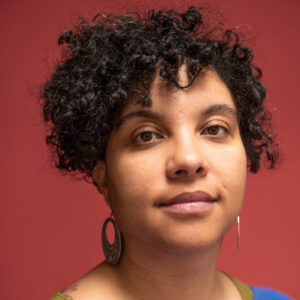 Stacy Erenberg
Vocal Teaching Artist
Afro-Caribbean Jazz and Bomba Programs
Stacy Rene Erenberg loves to sing! She has been singing since she can remember talking. Vocal expression through music is her church. Since her 2006 debut as a front woman of 10-piece Neo-Soul band Vertikal, she has performed at legendary Chicago venues such as The Jazz Showcase, The Metro, and Park West. Stacy seamlessly blends improvisational and traditional genres with sultry sweet vocals that create an inventive interpretation of Jazz, Blues and Folk music. She is currently completing a music education program at Chicago State University. Stacy is extremely excited to continue to support students at SRBCC as they explore themselves by making connections between sound, vibration, breath, and its impact on the human spirit.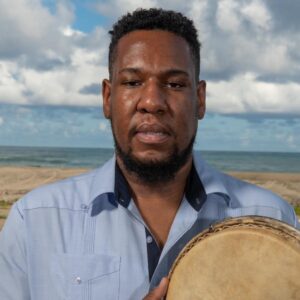 Quincy Raggs
Bomba Percussion
Quincy Raggs has been a cultural worker preserving and promoting consciousness of various art forms of the African diaspora for over 15 years in Chicago. He is a proud active member of Chicago based cultural centers and groups which promote AfroCuban religious and secular music, Bomba, Plena, Rumba, Capoeira (and everything in between).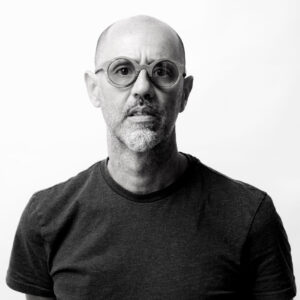 Herminio Rodríguez
Digital Photography
Herminio Rodriguez is a Professional Commercial and Conceptual photographer, and holds a Master in Fine Arts in Photographic Arts and Science from Rochester Institute of Technology in Rochester, New York. In November 2011, Rodriguez won First Prize and Acquisition Prize of FOTO MAC, the First Fine Art Photography contest sponsored by the Puerto Rico Contemporary Art Museum and UBS. With over a decade of experience designing and implementing photography classes for at-risk youth, as well as a high sensibility for teaching our younger generations in Puerto Rico, the producer of the critically-acclaimed photo exhibit "Contaminados" (2015) is now an invaluable resource for the Chicago community.
Michael Rodríguez
Afro-Latin Percussion / After School Programs Co-Instructor
Music Production Co-Instructor
Musical Director, Los Pleneros de Don Segundo
Co-Director of The Ruiz Belvis Collective
Michael has dedicated most of his professional life to building community-based education programs focusing on Afro-Latin percussion in Chicago. He founded El Ritmo School of Latin Percussion in the early 2000's to teach free weekly percussion classes in Humboldt Park, Hermosa, and Logan Square. Michael plays for various local bands, including Los Pleneros de Don Segundo, and Shades of Time.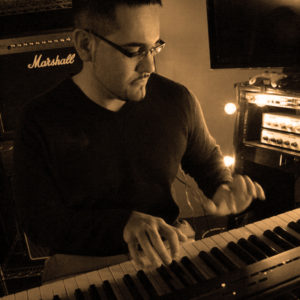 Musical Director of SRBCC's Afro-Caribbean Jazz Ensemble
Adrian Ruiz started playing piano at the age of 16 in his high school Jazz Band which is where he discovered his passion for music. He won the Ravinia Jazz Scholar award his junior and senior year in high school.
A student of piano giant Willie Pickens, from The Elvin Jones Jazz Machine, Adrian started playing professionally at the age of 19. His young career includes a 2006 recording with internationally-renowned Chicago trombonist Vincent Gardner.
In the last 15 years, Adrian Ruiz has shared the stage as pianist for the top tier of Salsa and Jazz, including Frank Catalano, Von Freeman, Luis 'Perico' Ortiz, Ernie Adams, Frankie Vázquez, Frankie Negrón, Alison Ruble, The Drifters, Tony Vega, Pedrito Martínez, Víctor Miranda, Grammy-Nominated Angel Meléndez and his Mambo 911 Orchestra, and Grammy Winners Roberto Vizcaino, and Raul Pineda.
I