Segundo Ruiz Belvis Cultural Center initiated an exploratory period in 2022 with the first phase of an Artist Residency Program. With this in mind, Puerto Rico-based Artists Mayra Santos-Febres (Literature), Margarita "Tata" Cepeda (Performing Arts) and Herminio Rodríguez (Photography) have all benefited from this one-of-a-kind flexible residency program that explored from mini week-long residencies to season-long partnerships.
This first series has allowed SRBCC to gain insight into the needs of artists from different disciplines, and asses what is the ideal model for future similar artistic partnerships.
On-site accommodations
Segundo Ruiz Belvis Cultural Center houses touring artists committed to working with local artists and community members in Hermosa and other underserved communities in Chicago. Many of the visiting artists that participate in SRBCC's programs stay at our two on-site apartments for artists at 4046 W. Armitage Ave.
---
Margarita "Tata Cepeda" and Doña Caridad Brenes de Cepeda Bomba and Dance School
Summer 2022 Bomba Mini-Residency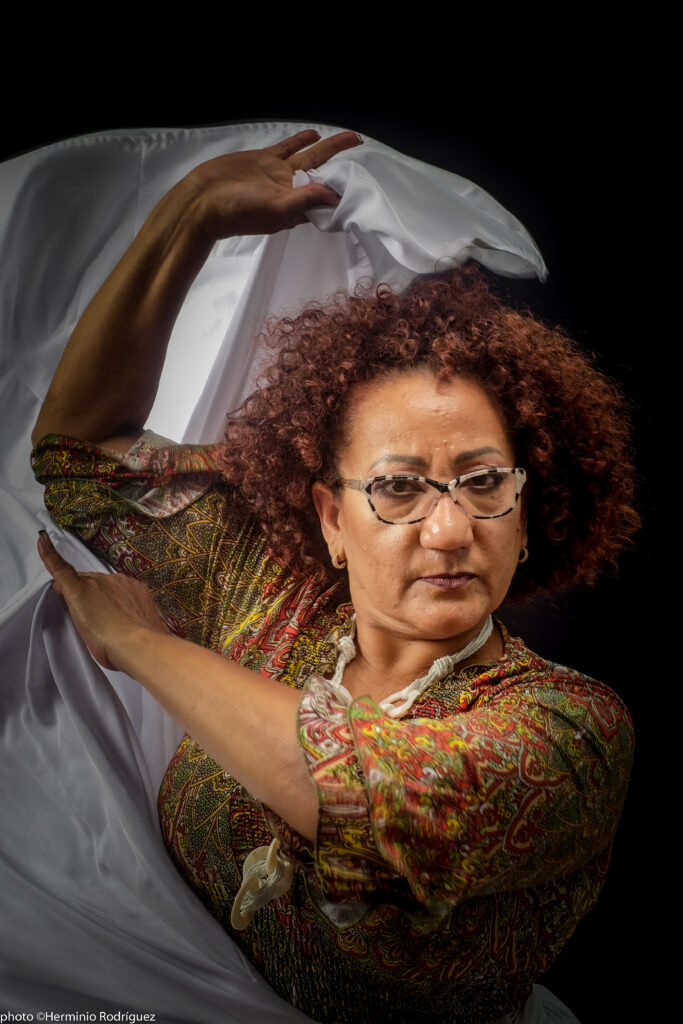 ---
Margarita "Tata" Cepeda, known in Puerto Rico's arts scene as "The Butterfly of Bomba," is the first granddaughter of Doña Caridad Brenes Caballero and Don Rafael Cepeda Atíles, the Patriarch of Bomba and Plena in the island. They, in fact, assumed the responsibility of becoming her foster parents, raising and educating her since she was three months old. They instilled in her a profound love and respect for Puerto Rico's cultural traditions, especially for bomba and plena.
She made her debut as a bomba dancer at the age of nine alongside The Cepeda Family ensemble, led by Don Rafael. Since then, and for more than four decades, she has grown as a dancer, standing out for a style that, while innovative, pays deep respect to the tradition. As an educator, she has developed techniques that facilitate the teaching of this dance which were not available when she started out as a bomba dancer.
In 2001, she founded the Doña Caridad Brenes de Cepeda Bomba and Dance School, a not-for-profit organization dedicated to the promotion of bomba and plena as representative elements of Puerto Rico's rich culture. The Bomba School's efforts bore fruit the following year with the creation of Gracimá, a concept that integrates bomba dance and music, excellent dancing and colorful original outfits, all created by Margarita "Tata" Cepeda.
Tata Cepeda and her 7-piece group from Doña Caridad Brenes de Cepeda Bomba and Dance School spent eight days at SRBCC, offering professional development to our bomba Teaching Artists, and regular workshops to our youth apprentices before performing for the community in two free shows at SRBCC (August 12, 2022) and Addams Park (August 14, 2022).
---
Herminio Rodríguez
Resident Photographer
Spring-Fall 2022
---
Herminio Rodriguez is a Professional Commercial and Conceptual photographer, and holds a Master in Fine Arts in Photographic Arts and Science from Rochester Institute of Technology in Rochester, New York. In November 2011, Rodriguez won First Prize and Acquisition Prize of FOTO MAC, the First Fine Art Photography contest sponsored by the Puerto Rico Contemporary Art Museum and UBS. With over a decade of experience designing and implementing photography classes for at-risk youth, as well as a high sensibility for teaching our younger generations in Puerto Rico, the producer of the critically-acclaimed photo exhibit "Contaminados" (2015) is now an invaluable resource for the Chicago community at Segundo Ruiz Belvis Cultural Center.
Herminio has taught three photography courses at SRBCC and is currently working in a series of new projects, including "Los Chica Ricans" and "Osamenta". Herminio works as production manager for SRBCC events since February 2023.
---
Mayra Santos Febres
Summer 2022 Residency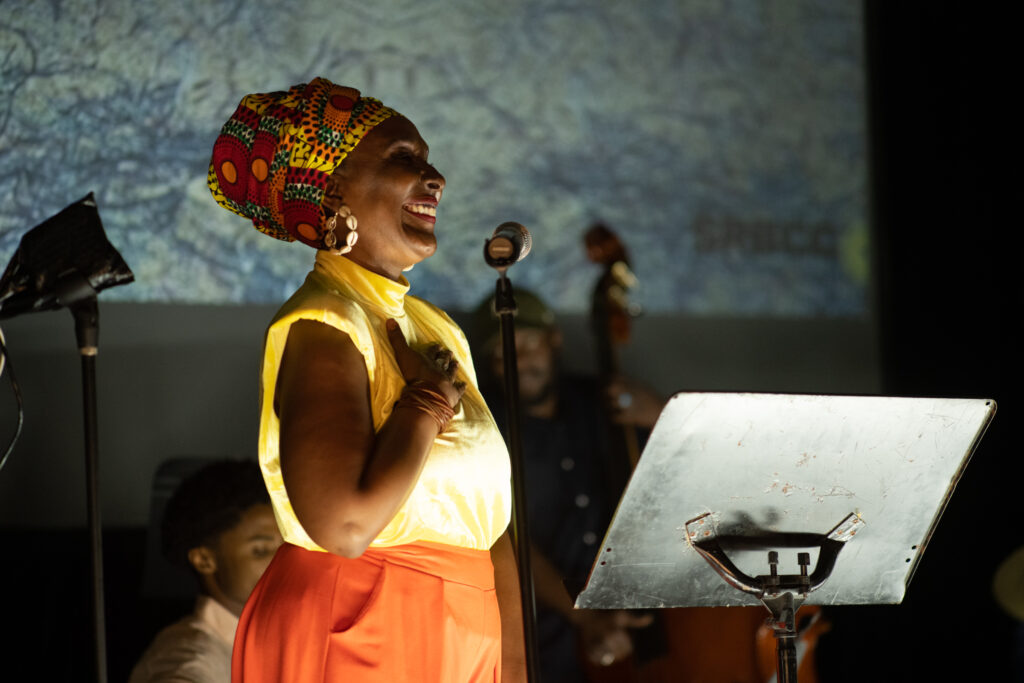 Mayra Santos-Febres was born in Carolina, PuertoRico 1966.
Her literary work has been translated into French, English, Italian, Rumanian, Korean, Portuguese and Islandic. She has published the poetry collections Anamú y manigua (1990), El orden escapado (1991), Boat People (1994), Tercer Mundo (2004), Lecciones de renuncia (2021), Huracanada (2018).
Her short stories include Pez de vidrio y otros cuentos, El cuerpo correcto, Un pasado posible y Mujeres violentas. She has also published the novels Sirena Selena vestida de pena (2001), Cualquier miércoles soy tuya (2002) , Fe en disfraz (2009), Nuestra Señora de la noche (2006) y La amante de Gardel (2015) and the essay Tratado de Medicina Natural para Hombres Melancólicos (2011) y Sobre piel y papel.
In 2019 she won the Prix Nationale de Litterature de l' Academie de Pharmacie  in Paris, France for La amante de Gardel.
Currently , Santos-Febres is the Principal Investigator for the development of University of Puerto Rico's Afro Diasporic and Race Studies Program, which has been recently awarded with a Mellon Foundation grant for academic diversification.  
Mayra taught a Creative Writing course in July 2022 at Segundo Ruiz Belvis Cultural Center while advancing her most recent literary work, including a chronicle on her experience living in Chicago during SRBCC's first month-long literary residency.
Watch the event "Tinta Jazz" with Mayra Santos and Chicago-born Jazz drummer Alejandro Salazar.