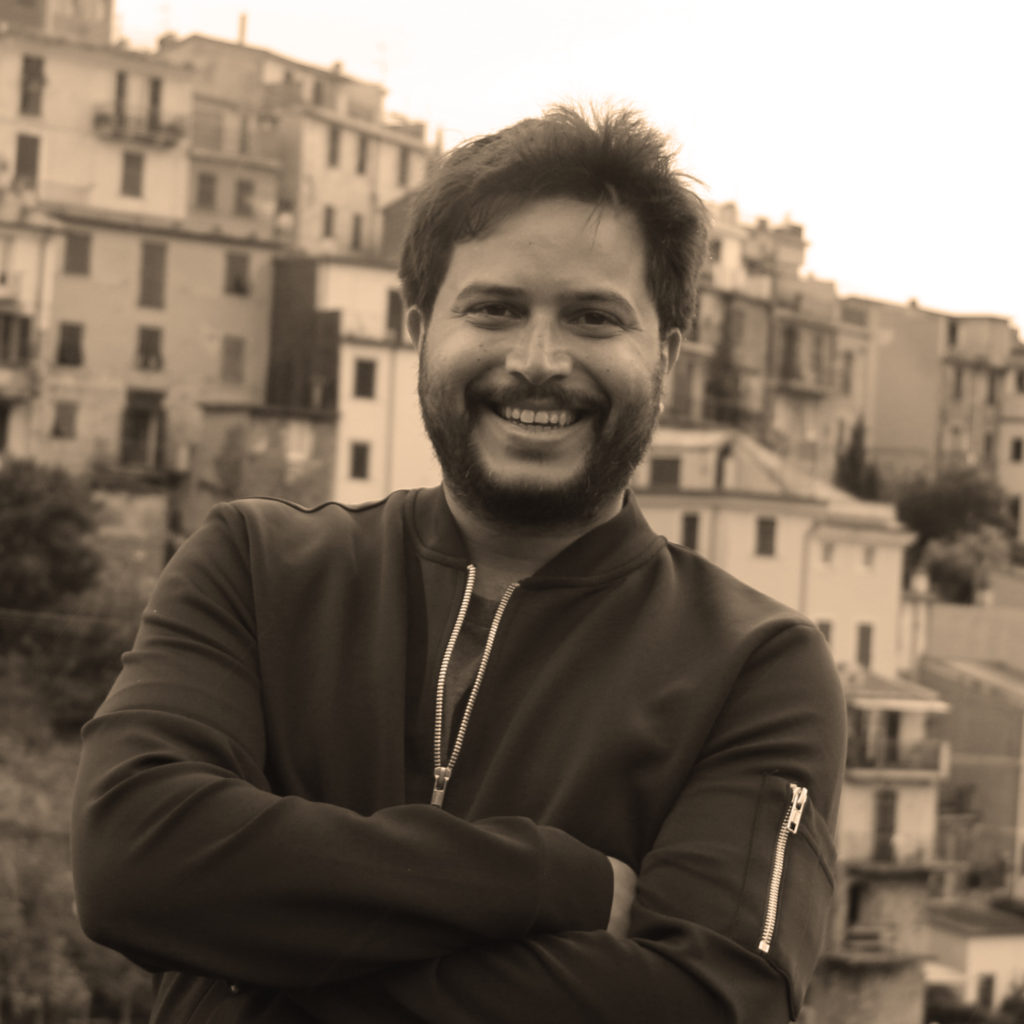 Omar Torres-Kortright
Executive Director
Segundo Ruiz Belvis Cultural Center
Born and raised in San Juan, Puerto Rico, Omar Torres-Kortright has been working as a music promoter in Chicago since 2003 when he founded Agúzate, an organization dedicated to the promotion of independent Latin music in Chicago with an emphasis on Afro-Latin culture. Through Agúzate, Omar has collaborated and co-curated events with the most distinguished music programmers in Chicago, including The Old Town School of Folk Music, Sound Culture, The Chicago Department of Cultural Affairs, and Hothouse.
Agúzate's signature event, The Annual Tribute to the Improvisational Singer inspired a number of subsequent projects, including the documentary "Alive and Kicking: The Story of Chamaco Ramírez". This last project to be released in 2018 is Omar's debut as film director and producer. Part of the research related to the documentary is captured in the article "Avísale a Papy Fuentes", published in the compilation "Cocinando Suave: Ensayos de Salsa en Puerto Rico", now going on its third edition.
For over a decade he served as Manager of Language Services at the Ann & Robert H. Lurie Children's Hospital of Chicago. This experience was instrumental in his development as an advocate for Latinos and compassionate cross-cultural care for immigrants of all nationalities. Under his leadership, the department doubled in size as he recruited and trained a team of 23 highly-qualified medical interpreters, making it one of the most sophisticated hospital-based language services teams in the nation.
Omar Torres-Kortright currently serves as Executive Director of the Segundo Ruiz Belvis Cultural Center (SRBCC). Under his leadership SRBCC has received important awards, including the 2017 MacArthur International Connections Grant, the 2017 Chicago Department of Cultural Affairs and Special Events' CityArts Grant, and the 2017 Strengthening Artistic and Cultural Diversity Grant of the Chicago Community Trust. He is responsible for implementing a new advanced Afro-Caribbean Jazz program for teens and curating the highly successful Las Caras Lindas Music Series 2017, a free monthly celebration of Afro-Latin music and culture that brought internationally acclaimed artists from Cuba, Dominican Republic, Puerto Rico and Colombia to the recently renovated Segundo Ruiz Belvis Cultural Center in Chicago's Northwest Side.
More recently, as a member of The Puerto Rican Agenda, Omar Torres-Kortright is one of the leaders in the initiative to bring relief to the people of Puerto Rico from Chicago after Hurricanes Irma and María. The Puerto Rican Agenda has sent two planeloads of supplies to Puerto Rico and delivered critical anti-seizure medication to Hospital Pediátrico Universitario de San Juan. This is the first stage in a long-term plan to reconstruct the island.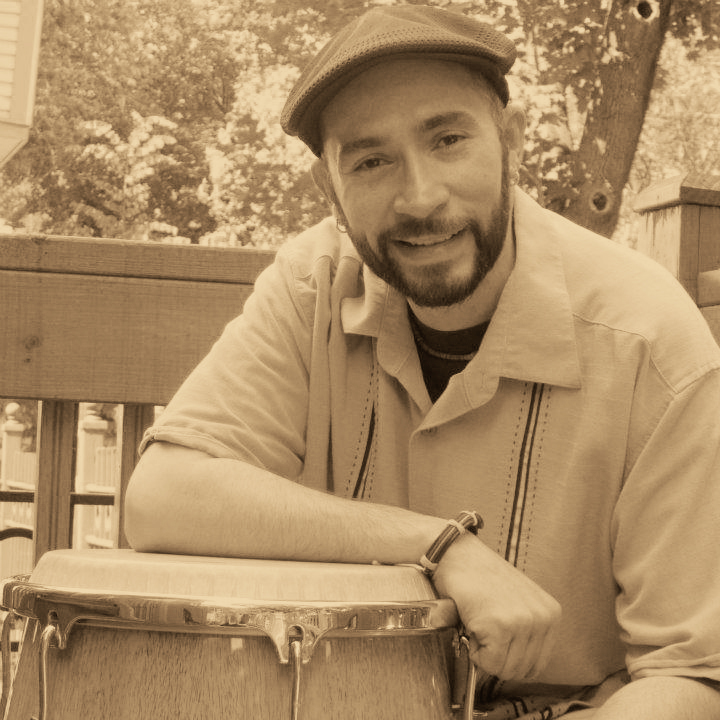 Michael Rodríguez
Manager of Programs and Events
Musical Director, Los Pleneros de Don Segundo
Michael has dedicated his life to the promotion of Afro-Latin percussion in Chicago. He founded El Ritmo School of Latin Percussion over a decade ago to teach free weekly percussion classes in the community. El Ritmo now has a permanent home at Segundo Ruiz Belvis Cultural Center, a natural partner for the initiative. Michael plays for a number of local bands, including Johnny Blass' Orquesta, Los Pleneros de Don Segundo and Los Hermanos del Tambor.
Charly Barbera
Musical Director, Arawak'Opia Youth Bomba Ensemble
Traditional Puerto Rican Bomba
Segundo Ruiz Belvis Cultural Center
For more than a decade, Charly Barbera has been teaching and sharing the musical roots of the Caribbean with students of all ages. Be it in the classroom from pre-K through High School, or cultural institutions, a magical space always blossoms were genuine dialog happens between the drums, hips, and the spirit. In this environment all, including the instructor, learn something about the art form, about the others and themselves. He is a member of Africaribe, musical director for Conjunto Maniga, and the youth group Arawak'Opia in association with the Segundo Ruiz Belvis Cultural Center.
Charles is an interpreter of the folkloric music of Puerto Rico, Cuba, and the Dominican Republic thanks to the time spent with great teachers like Tito Rodriguez, Jesus Alfonso, and Miguel Fenton. His greatest joy is to share this music with the next generations that carry these musical genres forward, while contributing to the vocabulary of its legacies.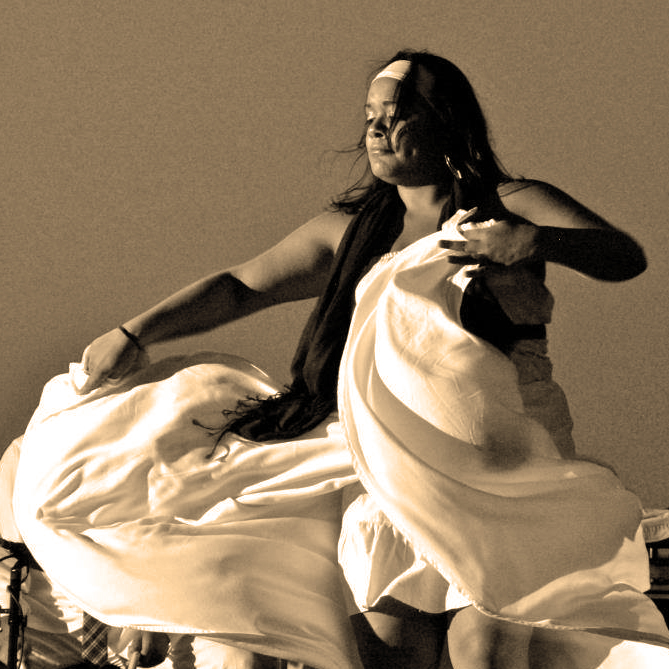 Ivelisse Díaz
Bomba Instructor / Escuelita Bombera de Corazón
Segundo Ruiz Belvis Cultural Center
A bomba veteran and lead singer of Bomba con Buya, Ivelisse has been in the music scene since she learned her first "piquetes" at Segundo Ruiz Belvis Cultural Center when she was a child. Ivelisse has vast experience teaching all aspects of bomba and is one of the most recognized voices in Chicago's vibrant Afro-Latin scene. Her debut in the house market was the recent solo release titled Rosalina, performed and received by thousands at the 'Chicago House Party' May 28th 2016, the largest downtown Chicago House Party in Chicago history to date.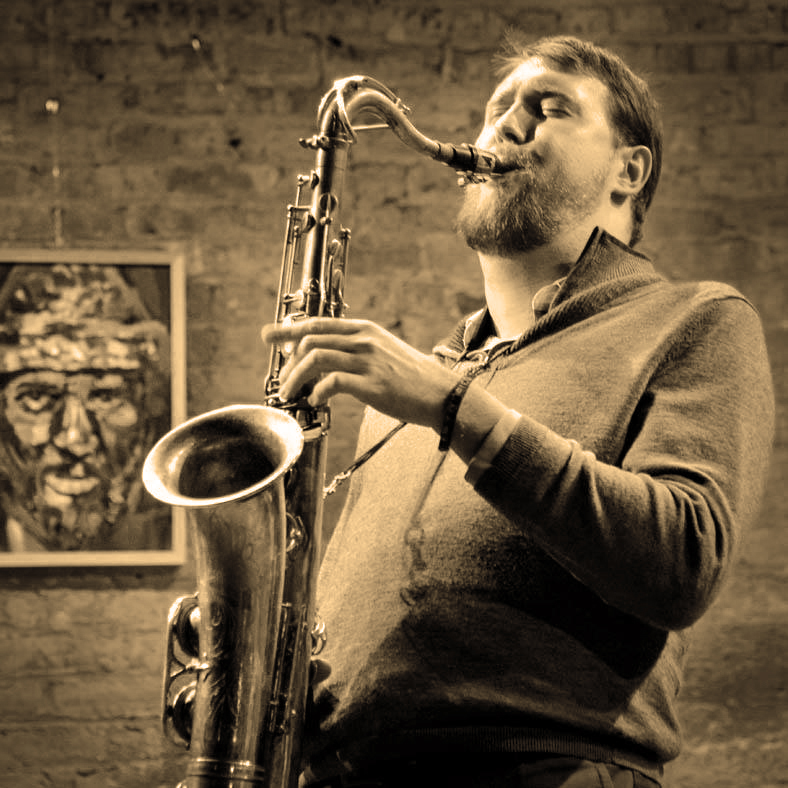 Roy McGrath
Musical Director, Afro-Caribbean Jazz Program, Segundo Ruiz Belvis Cultural Center
Roy McGrath is a Puerto Rico-born saxophonist and a graduate of Northwestern University's Beinen School of Music, where he studied with the Lincoln Center Jazz Orchestra's Victor Goines. In addition to performing in countless salsa, Latin jazz and funk ensembles, he leads the Roy McGrath Quartet, who recently returned from a month-long tour of Mexico supporting their CD "Martha". Roy has significant teaching experience with all ages, including current work as music instructor at Flatt's and Sharpe Music Academy in Rogers' Park and as a Non-Major Instructor of Jazz Saxophone at Northwestern University. Roy created the curriculum and will teach SRBCCs Afro Caribbean Jazz program. SRBCC and The 606 commissioned Roy McGrath for Julia al Son de Jazz, a series of original compositions that showcase Afro-Caribbean jazz with recitatives of poetry from acclaimed Puerto Rican poet and activist Julia de Burgos.