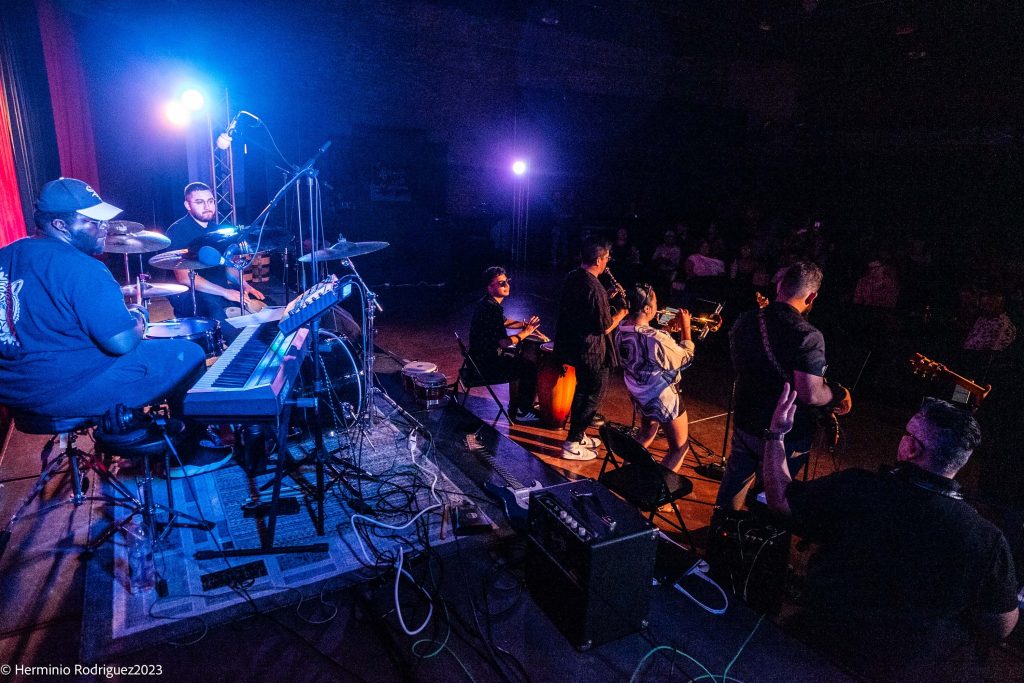 Directed by piano player Adrian Ruiz, La Cantera is SRBCC's Afro-Caribbean Jazz Collective, a youth jazz performance ensemble born at Segundo Ruiz Belvis Cultural Center.
The program incorporates young veterans of Ruiz Belvis' Afro-Caribbean Jazz and Afro-Latin Percussion apprenticeships with guest appearances by the city's top local and touring Latin music talent. Through a dynamic performance schedule participants engage in the business of musical performance, learning to leverage their talents and exposure.
For bookings that helps us sustain this program, please contact us at [email protected] or call us at 773-698-6004.
Upcoming Shows:
November 18, 2023., 3-4 pm – Holiday Market, Millennium Park | Free
December 9, 2023, 7:30 pm – El Cumpleaños de Cortijo, SRBCC | Free
December 15, 2023, 6:00 pm – La Cantera's Afro-Caribbean Jazz Residency at The California Clipper | Free
January 19, 2023, 7:30 PM – Música Poética (Opening Act). Grammy Winners Third Coast Percussion play the Music of Carlos Carrillo, SRBCC | $20