---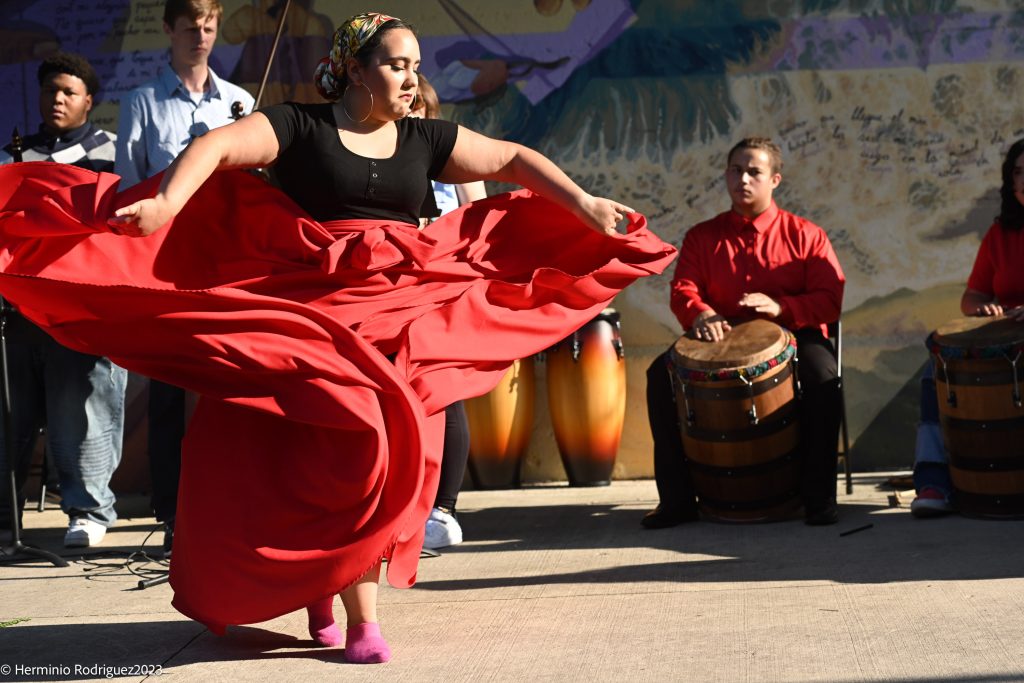 APPRENTICESHIPS PROGRAMS
ASM | Afro-Caribbean Jazz | (Stipend based) – For High School Students
Currently recruiting for Spring 2024 (February – May 2024)
This program provides teens with the opportunity to expand their musical horizons and learn from some of the best Afro-Caribbean jazz musicians in the world from SRBCC's network of local and touring teaching artists. Students will learn the fundamentals of the jazz and Afro-Latin traditions of the Caribbean, as well as the next level of concepts that are essential for world music performance.
In addition to weekly rehearsals and masterclasses, students will have the opportunity to perform in a variety of venues across the city. Past performances include the Chicago Jazz Festival, The Chicago Latin Jazz Festival, Shakespeare in the Parks, and the World Dumpling Fest and World Music Festival.
This program is perfect for teens who are passionate about music and who want to learn from the best. If you are looking for a challenging and rewarding musical experience, then this program is for you.
ASM | Bomba at SRBCC | (Stipend based) – For High School Students
Currently recruiting for Spring 2024 (February – May 2024)
Bomba is the oldest musical genre of Puerto Rico and one of the greatest expressions of Caribbean/African ancestry. It is a powerful and vibrant tradition that has been passed down through generations. Bomba is more than just music; it is a language, a history, and a way of life.
This 10-week apprenticeship program is an opportunity to learn from master bomba musicians and dancers. Apprentices will explore bomba as an artistic language and learn about its history as a movement of resistance and cultural affirmation. Apprentices will also develop and practice percussion and rhythmic skills, and explore dance movements and piquetes from different parts of the Island.
This program is perfect for anyone who is interested in learning more about bomba or who wants to deepen their understanding of this rich and important tradition. Apprentices will have the opportunity to learn from the best in the business and to become part of a vibrant and welcoming community.
Visit AFTER SCHOOL MATTERS and look for:
Afro-Caribbean Jazz Ensemble
Bomba @ SRBCC
If you're not able to locate the program, contact us at [email protected], schedule an interview, and we will walk you through the process.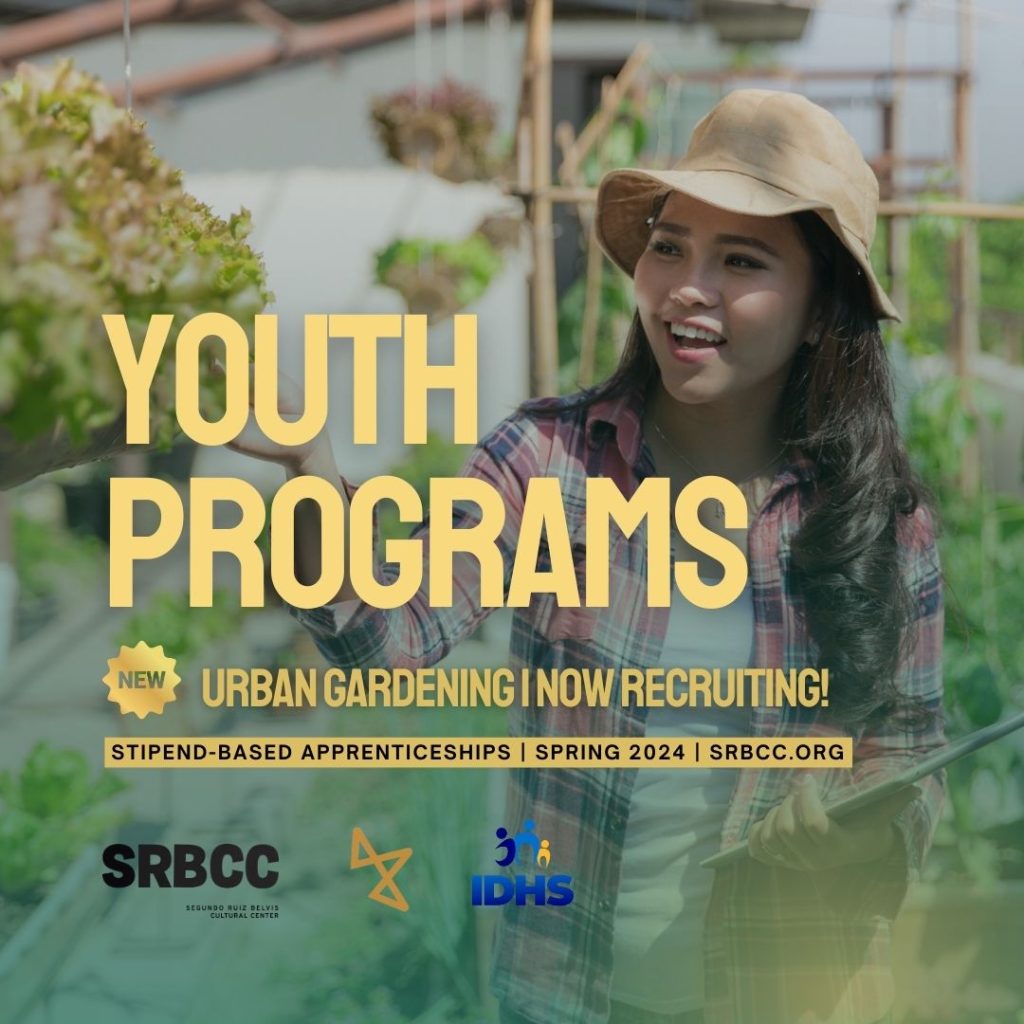 Prevention First | Urban Gardening  | (Stipend based) – Various Opportunities for Ages 15-24
Currently recruiting for Spring 2024 (February – May 2024)
SRBCC's urban gardening program is designed to empower and educate youth ages 15 to 24 about the benefits of sustainable food production, environmental conservation, and healthy lifestyles. By allowing participants to be fully involved in the development of a new garden at Segundo Ruiz Belvis Cultural Center, this hands-on initiative encourages apprentices to become conscious stewards of their community while nurturing their natural curiosity and love for nature.
Contact us at [email protected], to express interest in our new paid apprenticeship in Urban Gardening. Various opportunities available for youth ages 15-24.
---