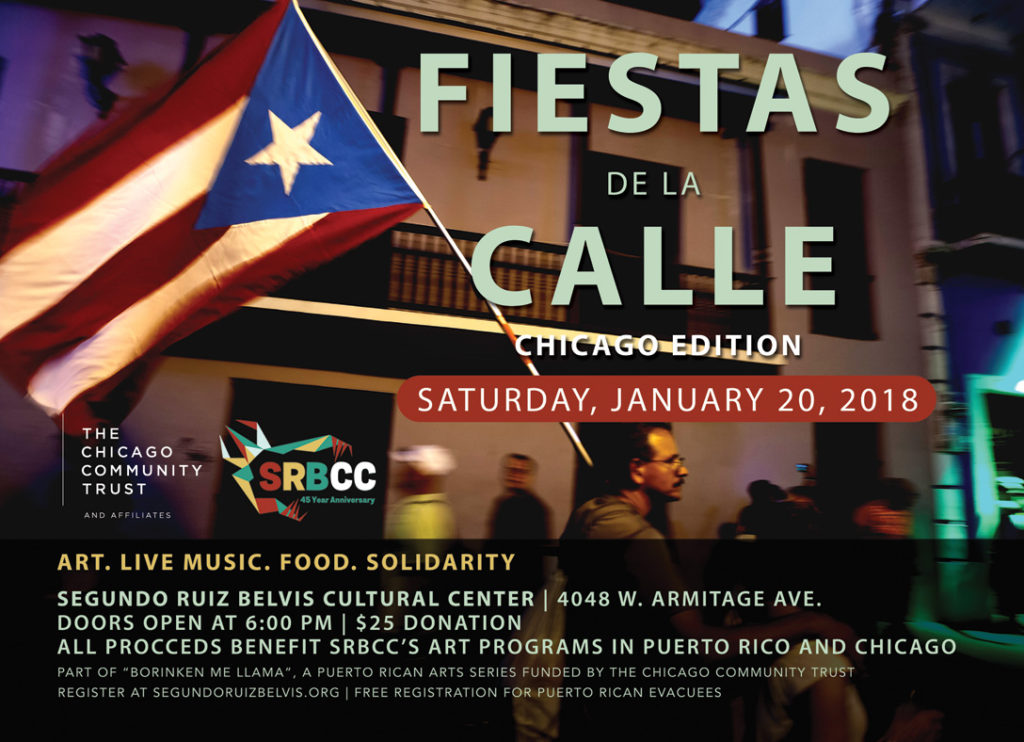 Art. Live Music. Food. Solidarity
Saturday, January 20, 2018
Fiestas de la Calle is part of a new Puerto Rican art series titled "Borinken me Llama", funded by the Chicago Community Trust's Strengthening Artistic and Cultural Diversity Grant. In this event, Segundo Ruiz Belvis Cultural Center's artists and performers will re-create the world famous Fiestas de la Calle San Sebastián in our 6,000 sq. ft multi-arts space in Hermosa.
Join us for a night of art, live music, amazing food and solidarity with the people of Puerto Rico. All proceeds directly benefit SRBCC's programs and artistic exchanges between Puerto Rican artists residing in the island and local artists of Puerto Rican descent.
Entertainment for the evening includes: Live Salsa with Roy McGrath, traditional Plena by Los Pleneros de Don Segundo and special guests The Four Star Brass Band, bringing their authentic New Orleans-style flavor.
Don't miss the official unveiling of the series at Fiestas de La Calle, Chicago Edition:
——————————————————————————————————————————————
Past Events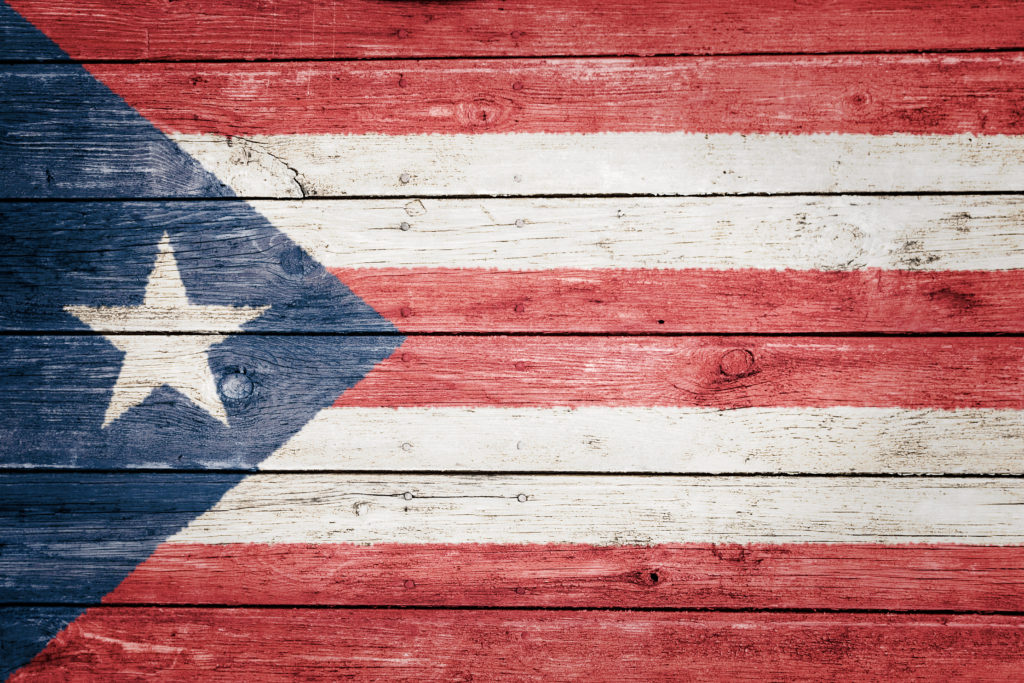 Join the Young Lawyers Section and the Puerto Rican Bar Association for "Lawyers for Puerto Rico," a social and fundraiser for hurricane relief on November 28, 2017 at 5:30pm at The Chicago Bar Association (321 S. Plymouth Court). The event will feature live music, drinks and appetizers courtesy of our generous sponsor Clifford Law Offices. Remarks will be given by attorney Pedro Soler. Special guests Illinois State Senator Iris Martinez, and Cook County Commissioners Jesus Chuy Garcia, Luis Arroyo Jr., and John Daley will be in attendance.
Tickets are priced at $25 for students/government attorneys, $50 for individual admission and $250 for groups of five. All proceeds from ticket sales will benefit the Hurricane Relief Fund of The Puerto Rican Agenda.
Segundo Ruiz Belvis Cultural Center is a core member of the The Puerto Rican Agenda and the 501c3 Fiscal Agent of the Pallets and Planes and Pallets in Puerto Rico Campaigns. The following video details one of the many visits to towns in Puerto Rico during this first relief phase. The Puerto Rican Agenda aims to be in Puerto Rico for the long-term recovery and reconstruction phases.
RSVP to Vincent Waller at Vincent.Waller@gmail.com or purchase tickets here:
Thursday, November 9, 2017  ♦  7:00 PM
Old Town School presents
Love, Chicago: A Benefit Concert for Puerto Rico & Mexico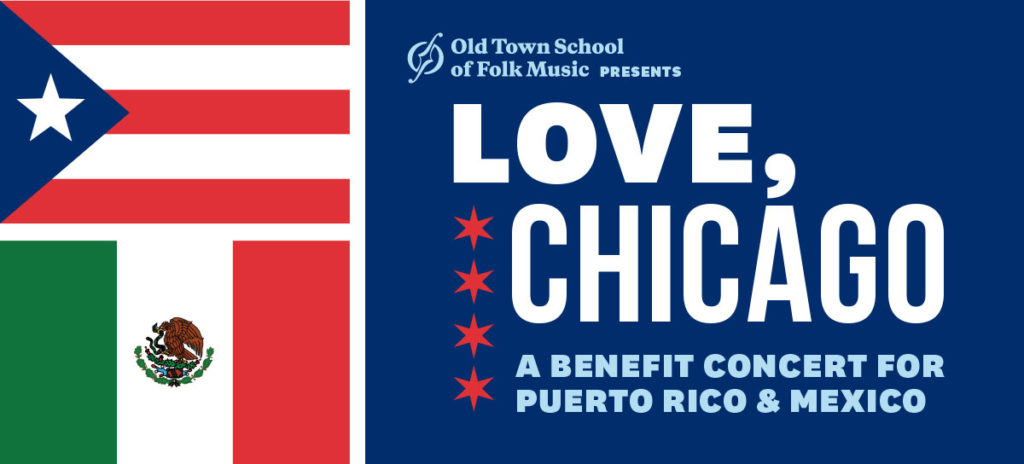 4544 N Lincoln Ave · Gary and Laura Maurer Concert Hall · 773.728.6000
Join the Old Town School community, Puerto Rican Arts Alliance, Segundo Ruiz Belvis Cultural Center, the Puerto Rican Agenda, the National Museum of Mexican Art, and friends from throughout Chicago's artistic community at large in a rich and varied program of music and dance to raise money for hurricane relief in Puerto Rico and Mexico.
 Click
here
to purchase tickets or make a donation.
Extended Play Series
Thursday, November 16, 2017
7:00 PM – 9:30 PM CST
Elage Diouf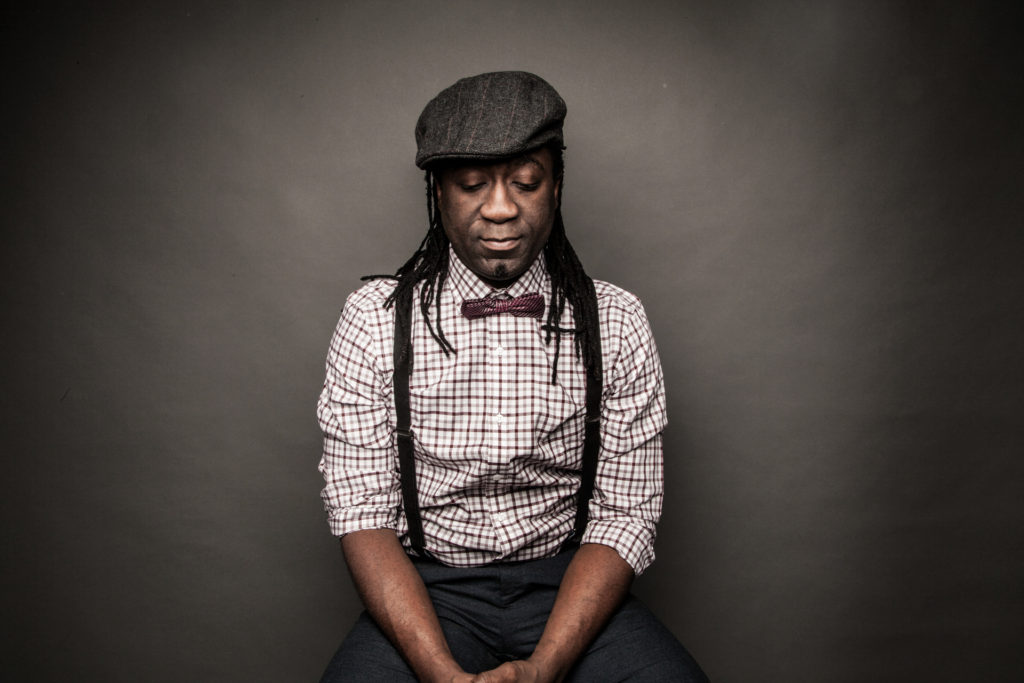 Free Event. $10 suggested donation for SRBCC's arts and culture programs.
Sensational Senegalese soul-rocker
Master percussionist, Senegalese born singer-songwriter and performer Elage Diouf settled in Canada in 1996 to pursue a musical career that is still growing today.
His music – a blend of pop, world, blues, folk and asiko – thrives at the artistic crossroad of artists like Carlinhos Brown, Peter Gabriel, and Andres Cepeda. The musicality of the wolof language explains his singing mainly in his mother tongue.
Wholehearted in his artistic approach, charismatic, authentic and easygoing in his personal as well as his public life, people love him, and he clearly loves them back. His live performances are noticed thanks to his knack at inciting public participation by dancing, by singing, and by inviting people to come up on stage and dance with him. The warmth and remarkable quality of his voice as well as his varied influences make him a unique artist.
Part of the Extended Play series:
World Music Wednesday – Extended Play is a series of free concerts curated by the Old Town School of Folk Music and funded by the Chicago Community Trust. Extended Play presents high calibre world music artists at three venues across the city; The Old Town School of Folk Music, the Segundo Ruiz Belvis Cultural Center, and the DuSable Museum of African American History. Artists are selected in close consultation with partner venues to ensure that they reflect the programming objectives and mission of all institutions. Artists will perform for three consecutive days in these venues in an effort to make the significant cultural programming at the Old Town School of Folk Music available to other institutions and communities on the South and West sides of Chicago. Extended Play will present three artists at all three venues in 2017.
Friday, November 17, 2017  ♦  8:30 PM
Bomba Dance Party featuring La Escuelita Bombera de Corazón
Global Dance Party
4545 N Lincoln Ave · The Myron R. Szold Music & Dance Hall · 773.728.6000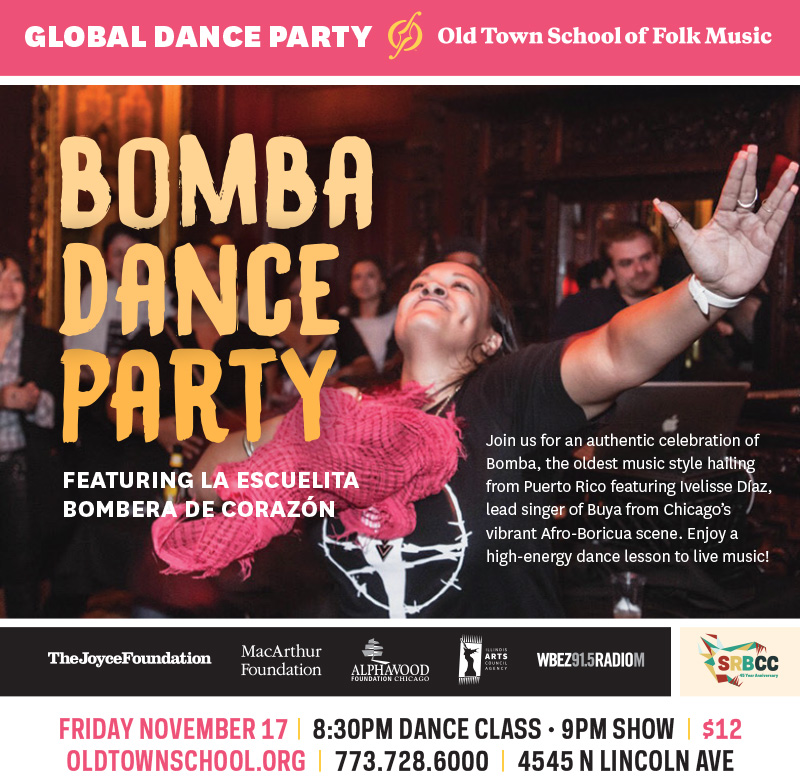 Ivelisse Díaz, lead singer of Buya and the most recognizable voice in Chicago's vibrant Afro-Boricua scene brings her high-energy dance instruction style and some of the city's busiest Bomba drummers and dancers from the Segundo Ruiz Belvis Cultural Center to Old Town School of Folk Music. This will be and authentic celebration of Bomba, the oldest music style hailing from the island of Puerto Rico.
Ivelisse teaches Bomba every Saturday at the Segundo Ruiz Belvis Cultural Center, the place where she learned her first moves over 20 years ago. Visit srbcc.org to learn more about registration and upcoming classes.
Buy Tickets here.