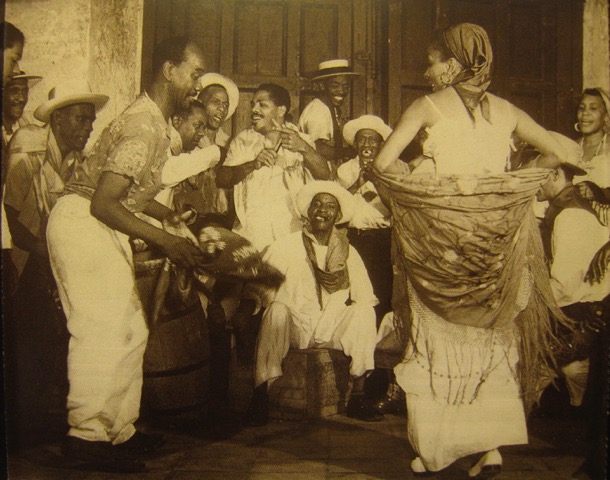 The Chicago Latin Jazz Festival, The Jazz Institute of Chicago and SRBCC partner to present…
My Music is Who I Am
Thursday, July 14th, 2016 | 4048 W. Armitage  | 7:00 pm | FREE

In working-class Afro-Latin communities, nothing surpasses music in terms of cultural expression and documentation. Self-identity, education, resistance, escapism, and the concept of 
our history in our own voices
 are all imbedded in the text and sub-text of the traditional and popular music of Afro-Latin America. In this lecture/demonstration, multi-Grammy nominated bandleader, percussionist, composer and SFJAZZ Trustee, John Santos, will focus on how a wide range of Cuban and Puerto Rican music addresses these issues. Recorded music from the instructor's legendary collection will form the foundation for this lecture with ample Q&A.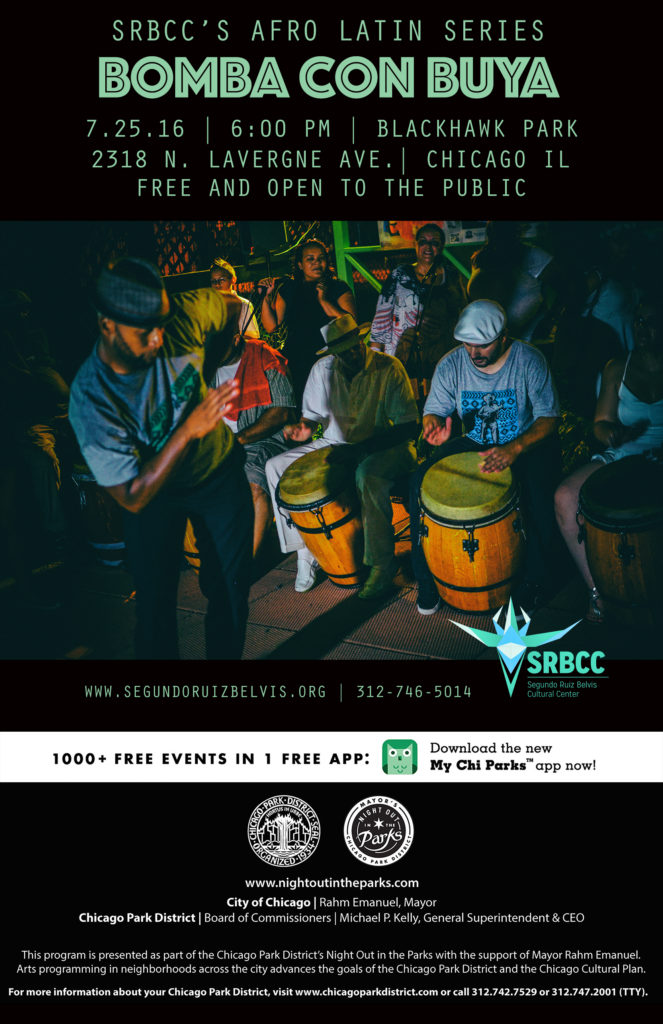 SRBCC and Night Out in the Parks present…
Bomba con Buya Live at Blackhawk Park
Monday, July 25th, 2016 | Blackhawk Park  | 2318 N. Lavergne Ave. | 6:00 pm  | FREE
This event is part of SRBCC's year-long 45th Anniversary Celebration
Segundo Ruiz Belvis Cultural Center and Night Out In The Parks present Buya, Chicago's premier Afro-Puerto Rican group. Free and open to the public.
BUYA means "good spirit" in the language of the Taínos, Puerto Rico's indigenous people. It is in that same spirit that Buya intends to preserve, develop, and perform the musical genre of Bomba. As a living tradition, Bomba is one of the most profound legacies of African descendants as well as a blend of cultures and sounds from surrounding islands in the Caribbean and remains one of the foundational rhythmic backbones of Puerto Rican music. By facilitating exchanges between Bomba practitioners in Puerto Rico and Chicago-area Bomberas/os, Buya is committed to the cultivation of Bomba within community contexts while focusing on the development of ourselves as Bomba dancers, singers, and drummers. Through workshops, performances, and community involvement we strive toward the positive growth of Bomba as a cultural tradition in the diaspora.
Free RSVP here
Photo by Charlie Billups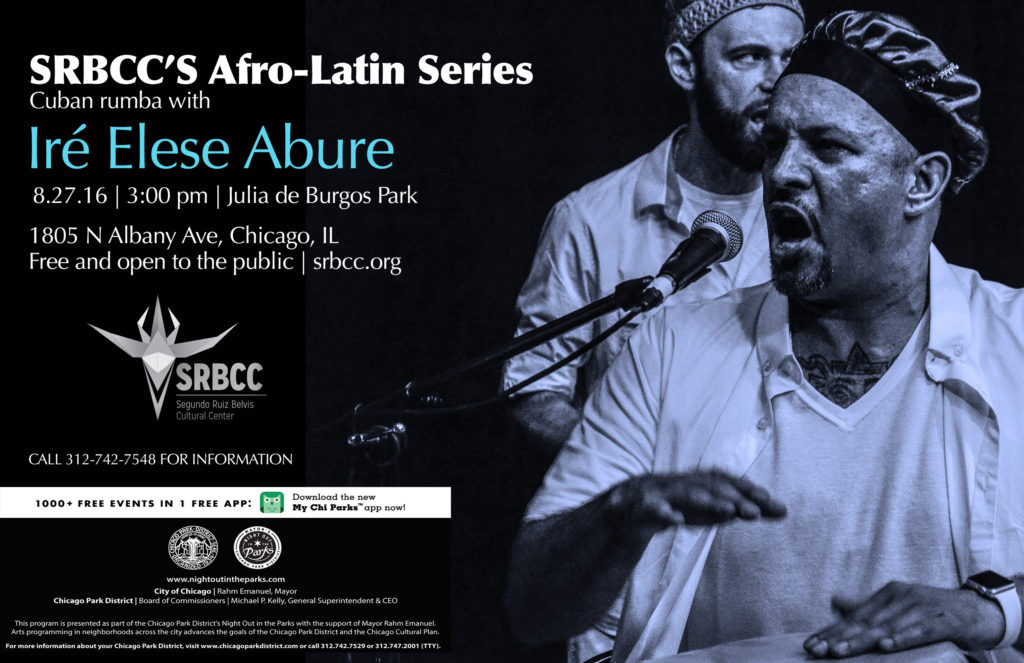 SRBCC and Night Out in the Parks present…
Iré Elese Abure Live at Julia de Burgos Park
Saturday, August 27th, 2016 | Julia de Burgos Park  | 1805 N. Albany Ave. | 3:00 pm  | FREE
This event is part of SRBCC's year-long 45th Anniversary Celebration
Iré Elese Abure is a performance group steeped in the dance, song, and drumming traditions of Afro-Cuban folklore.The name, Iré Elese Abure, comes from the Yoruba influences that took root throughout the Americas, meaning "goodness from the hands of our brothers and sisters."
Free RSVP here